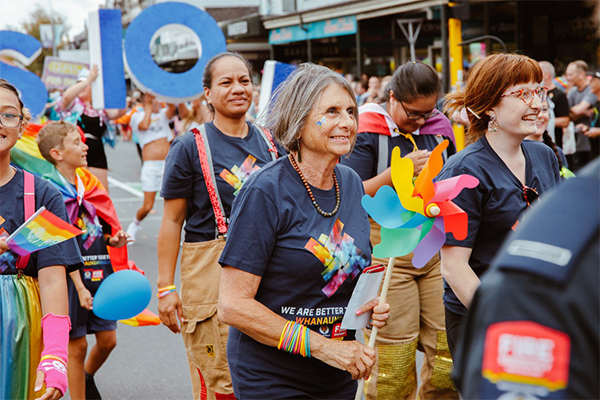 Corporates and workplaces are being encouraged to take part in Auckland's Rainbow Pride Parade in 2023, with motorised floats back for the first time in three years.
The parade takes place on Ponsonby Road from 7.30pm to 9.30pm on Saturday, 18 February.
Organiser Shaughan Woodcock says the parade is open to anyone and everyone who wants to celebrate rainbow inclusion.
"This year we'd like to turn the city into one of the largest parade celebrations Auckland has ever seen.
"Participation in the parade gives the opportunity for expression of celebration, joy and triumph but also the voice to rightly express the continued fight for those injustices and inequalities that exist amongst us."
LGBTQIA+ staff and allies from Government agencies, including defence and emergency services are welcome to take part, and Shaughan says several have already registered.
Rainbow Pride Auckland re-established the Pride Parade in 2020 but the first few events were walking parades.
Organisations and community groups can register to take part on the Rainbow Pride Parade website.