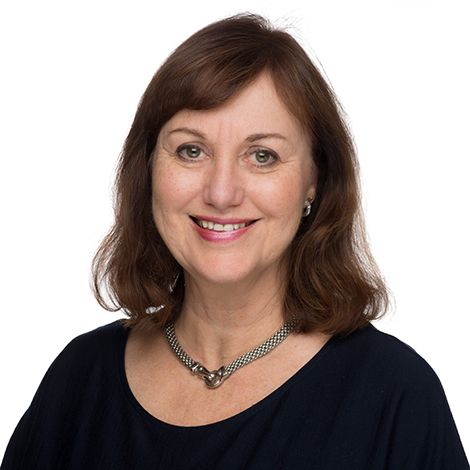 Susan Doughty (Chair)

Director - Talent & Engagement, Fonterra Co-operative Group
A former partner at Ernst & Young Limited, Susan has devoted her career to raising awareness of equity issues and promoting change.  Along with a corporate career spanning 25 years, she has been the director and co-owner of two businesses. Susan is the President of YWCA Aotearoa and a current Board member (and immediate past President) of the Auckland YWCA, and led the design and launch of the YWCA Equal Pay Awards in 2013. She remains a judge on the awards programme and is a sought-after speaker and commentator on equal pay issues. She also worked alongside EY Tahi and Global Women to develop the business case for TupuToa, an internship programme creating pathways for Māori and Pasifika students into careers in the corporate and professional sectors.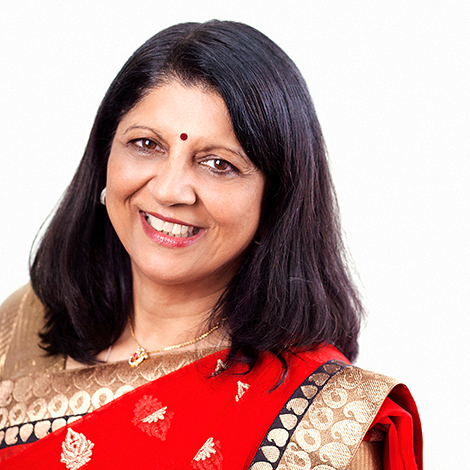 Ranjna Patel (Deputy Chair)
Director of Nirvana Health Group
Ranjna has spent four decades growing Nirvana Healthcare from a family business to 46 clinics with more than 1000 staff. As well as Ministerial appointments to NACEW, the Lottery AK Distribution Committee, and the Ethnic Communities Development Fund, she is also a Trustee of the Kootuitui ki Papakura Trust, Director of the Bank of Baroda, Executive Trustee of Total Healthcare Otara and a member of the Global Women and Co. of Women Boards.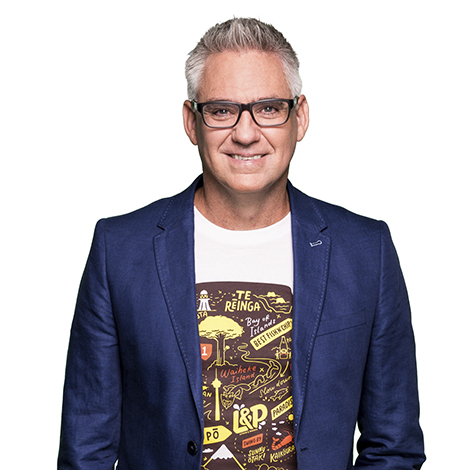 Chris Litchfield
Managing Director, Coca Cola Amatil New Zealand
Chris Litchfield is the first Kiwi appointed as Managing Director of Coca-Cola Amatil New Zealand, a position he has held since 2014. His career at Amatil began in 1993 whilst he was completing his BComm in Accounting and Economics from The University of Canterbury. He is dedicated to leading diversity and inclusion and ensuring Amatil is a leading force for change in the New Zealand FMCG sector.
Under his leadership Amatil NZ has been recognised as one of the Best Employers in Australasia by Aon Hewitt for three years in a row, in 2016, 2017 and 2018. The business is a signatory to the United Nations Women's Empowerment Principles (WEPS), a sponsor of the YWCA Equal Pay Awards and has received the Rainbow Tick since 2014 when it became the first FMCG business accredited.
Amatil NZ actively shares its diversity and inclusion journey and learnings with other businesses, supporting the continued focus on creating a more inclusive Aotearoa.
Chris' leadership qualities and his personal commitment to diversity have made him a valued board member of Diversity Works New Zealand.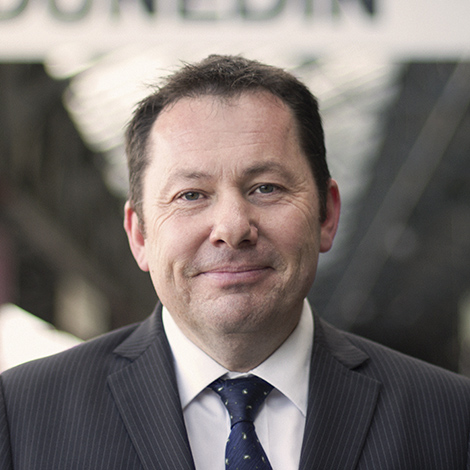 John Christie
Director of Enterprise Dunedin
John is a senior management executive with previous director, CEO and project manager experience at several high-profile New Zealand organisations. In his role as Director of Enterprise Dunedin he is a member of Dunedin City Council's executive leadership team. His governance experience includes roles with Otago Polytechnic, South Canterbury District Health Board Audit Committee, Warbirds Over Wanaka, Taieri-Strath Taieri PHO and New Zealand Chambers of Commerce.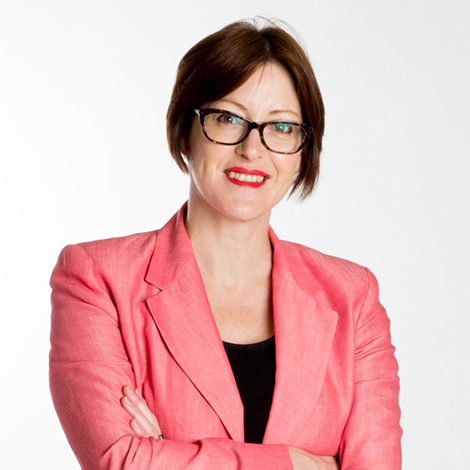 Adrienne Miller
Consultant and Independent Director
Adrienne is an experienced senior executive and legal counsel, having previously held roles as GM, Corporate Services at Watercare (responsible for People, Health & Safety, Technology, Facilities and Legal) and running the New Zealand legal function respectively at Downer New Zealand, Carter Holt Harvey (Woodproducts NZ) and Waste Management New Zealand. After leaving Watercare in early 2018, she founded Cupola - a boutique consulting practice. She currently sits on the WIN Board, the Infrastructure New Zealand Advisory Board seeking to achieve greater diversity in the infrastructure industry and is active in her local community. She is a keen advocate both in her professional and private life for diversity and inclusion. She speaks and writes on the subject and lends her voice to related causes.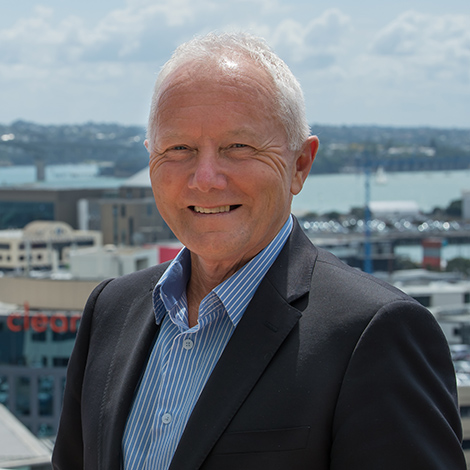 Michael Barnett
Chief Executive of the Auckland Business Chamber
Michael Barnett is a highly respected voice for business and has lead the Auckland Business Chamber for more than 25 years. In his role as CEO he leads a management team dedicated to fostering business success by providing a wide range of business advisory and support services to the business community. He is committed to the objectives of diversity in the workplace and achieving greater work-life balance.
Prior to his time with Auckland Chamber Michael spent 15 years within the manufacturing and supply chain industries involved with importing and distribution in New Zealand.
He was a proud recipient of a NZ Order of Merit in 2011 for services to business.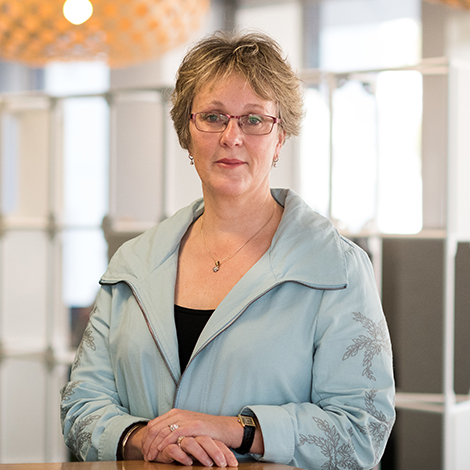 Debbie Power
Chief Executive of the Ministry of Social Development
Debbie is the Chief Executive of the Ministry of Social Development where she leads one of the largest public service departments in New Zealand. The Ministry of Social Development is all about helping to build successful individuals, and in turn building strong healthy families and communities.
Prior to this appointment, she was the statutory Deputy State Services Commissioner and Chief Executive of the State Services Commission,  moving to this role in 2015 from the Ministry of Social Development (MSD) where she was Deputy Chief Executive Service Delivery.
As the Deputy Chief Executive of Social Development Debbie was in charge of 6,000 staff and responsible for $20b of government spending. During her time at MSD she oversaw the implementation of Welfare Reform – the biggest change to the welfare system in 50 years – and the movement of social housing needs assessments from Housing New Zealand to MSD.
Prior to that, Debbie was in the role of Deputy Chief Executive and Director of the Office of the Chief Executive at MSD. This role worked closely with the Chief Executive and the rest of the Ministry's Leadership Team.
Debbie has had extensive experience working for over four years as a Senior Private Secretary in Parliament where she oversaw the interface between the Department and Ministers between 2007 and 2010.
Her previous experience includes a years' secondment to the United Kingdom, regional leadership experience in Northland and she has a Masters in Public Administration.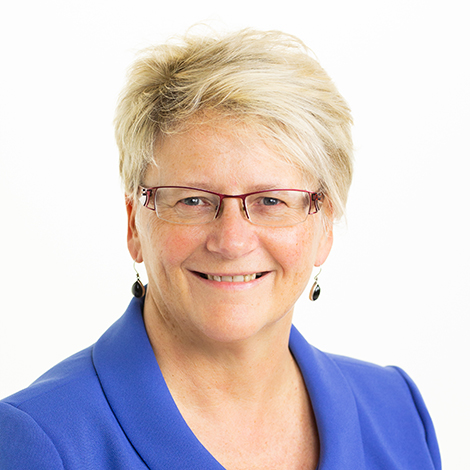 Naomi Ferguson
Commissioner and Chief Executive, Inland Revenue, New Zealand
Naomi has been Commissioner and Chief Executive of Inland Revenue since July 2012. She is leading the organisation's customer-centred business transformation, and she chairs its Strategic Governance Board.
Naomi has a Master of Arts in English Literature and Sociology from Glasgow University. She is an experienced public-sector executive with more than 25 years' experience working in revenue agencies in the United Kingdom (UK) and New Zealand. Naomi was the Deputy Commissioner, Service Delivery Inland Revenue New Zealand from 2003-2006, and immediately prior to returning to New Zealand to take up her current role, she was the Director, Business Customer and Strategy at Her Majesty's Revenue and Customs (HMRC) in the UK. Naomi has also worked in the banking and health sectors.
Naomi contributes to a number of public sector wide initiatives and groups, including the Women in Government Network and is a member of the Ministry of Justice Risk and Audit Committee.
In 2016 Naomi won the Women of Influence Award for Public Policy.