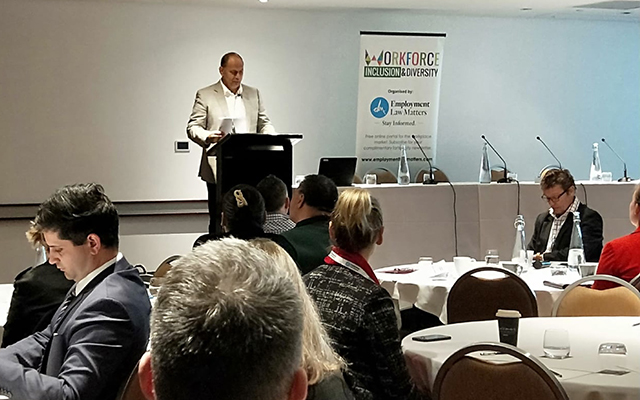 The second annual Workforce Inclusion and Diversity Auckland conference is being held in Auckland from 28 to 30 August.
This event will feature more than 30 diverse speakers, more than 20 solution-focused case studies, and a number of interactive panels, roundtable sessions and inspirational keynotes to help you to implement best practice diversity and inclusion strategies at your organisation.     
We can offer Diversity Works New Zealand members a 10 per cent discount on tickets to the conference – register here with the VIP discount code DW10.
Conference speakers include:
Tamati Coffey, MP for Waiariki 
Anne Fitisemanu, Chief Executive Officer, Tupu Toa 
Ailsa Claire, OBE Chief Executive Officer, Auckland District Health Board 
Heather Shotter, Chief Executive officer, Palmerston North City Council 
Chris Quin, Chief Executive Officer, Foodstuffs New Zealand  
David Walsh, Chief Executive Officer, New Zealand Post 
Rachel Froggatt, Chief Executive Officer, Women in Sport Aotearoa 
Glen Cornelius, Managing Director, Harrison Grierson
Key themes to be covered:
Aligning D&I with business goals  
Leadership development Maori and Pacific Islanders 
Achieving gender equity, equality and balance   
Intersectionality 
Neurodiversity 
LGBTQIA+ inclusive initiatives  
Addressing unconscious bias, myths, assumptions    
Courageous diverse leadership from the top   
Improving mental wellbeing 
Promoting religious diversity 
Leading a multigenerational workforce 
Inclusive workplace for staff with disabilities 
Enablers for successful flexibility and work-life balance
For more information download the brochure or visit the conference website.
To register, click here and apply VIP discount code: DW10 to save 10 per cent.