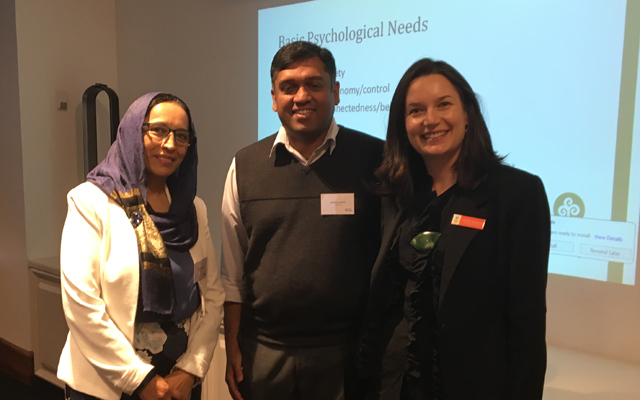 Diversity Works New Zealand Chief Executive Rachel Hopkins is challenging our members to create job opportunities for refugees resettling in New Zealand each year.
"There are about 480 resettling refugees every year who are looking for work. We have 460 organisational members. Within the Diversity Works New Zealand whānau we should be able to address the issue of giving former refugees the opportunity to contribute positively in their new lives," Rachel told attendees at our May diversity breakfast.
More than 50 people leaders attended the event held in partnership with Refugees as Survivors New Zealand (RASNZ) to look at ways to include former refugees and Muslims in New Zealand workplaces, the refugee journey, the difference between refugees and migrants, and the Muslim community in Aotearoa.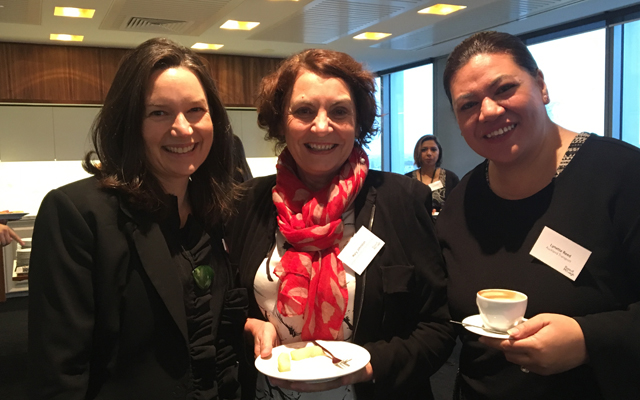 Counselling psychologist Matthew Kalloor told the gathering that inclusive leaders need to think about why they want people with diverse backgrounds in their organisations before they get to the how.
Matthew, who is also a clinical team leader at RASNZ, said that this is one of the ways people leaders can think differently in cross-cultural engagement.
RASNZ advocate counsellor Fahima Saied shared her experience of coming as a refugee from Afghanistan to New Zealand via Pakistan.
Fahima and her husband fled the war in Afghanistan, fearing for their lives and those of their three children, leaving behind a comfortable life, where they both worked as doctors.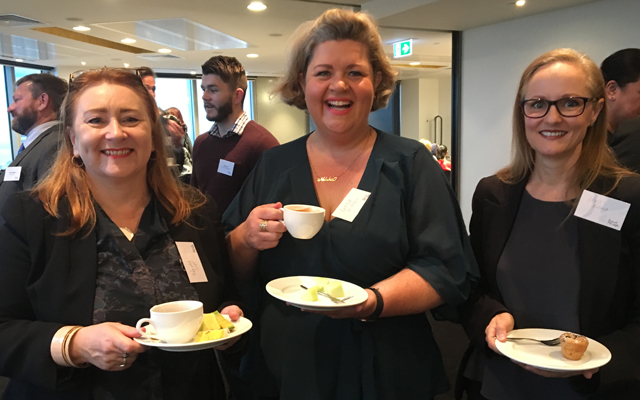 "I had never heard of New Zealand. I left behind the support I had, the community and the people that needed my help.
"Coming to New Zealand and realising that my qualification was not recognised was the hardest time of my life. The word refugee changed my life…my identity."
Fahima also had to deal with survivor guilt and feeling selfish for abandoning her siblings, other family members and her community in order to save her children.
As part of her work with the refugee community in New Zealand, Fahima has undertaken research on the challenges they face. It shows that even five years after arriving in New Zealand, many refugees are still dealing with language difficulties, lack of job opportunity and discrimination. Muslim refugees have the added frustrations of dealing with Islamophobia, dress code and visible differences, exacerbated by world events in the 21st century.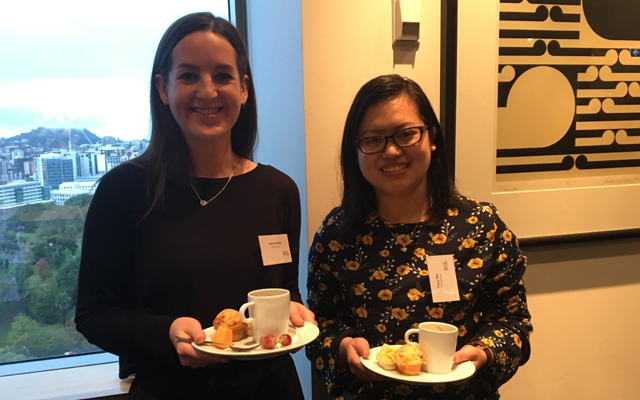 Refugees are generally unaccustomed to living in a country with a social welfare system and want to work hard, she said. "We want to be contributors, not consumers."
Matthew said refugees have the same basic psychological needs as any other New Zealander: the need for safety, the need for autonomy and control, and the need for connectedness and belonging.
But we need to be aware that we engage with people from other cultures with a cross-cultural lens that is informed by our knowledge, assumptions and experiences.
It's normal to have stereotypical thoughts and prejudicial feelings about a particular group, but it's vital that these do not lead to discriminatory behaviour, he said.
 "We need to slow down that automatic process of thinking, feeling and behaving."
 Find out more about the work Refugees as Survivors New Zealand does at the organisation's website.