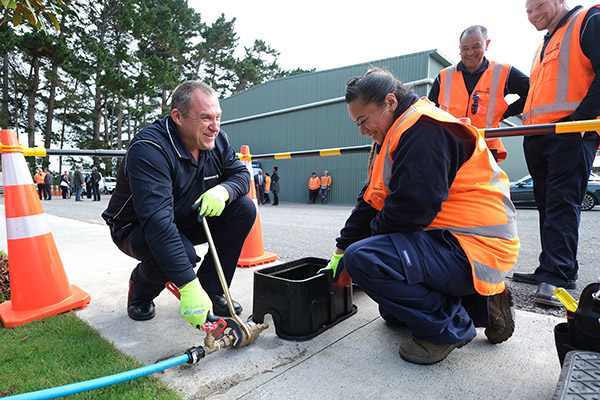 Challenging the traditional concepts of leadership and finding ways to influence teams through connection and collaboration is key to creating a culture of inclusion in the workplace.
Diversity Works New Zealand Head of Research and Innovation Guillermo Merelo says that for the past couple of centuries, our idea of leadership was associated with images of being brave and bold.
"Leaders needed to be visibly in control, to dominate and exert power in a way in which it was obvious they were not just figureheads but the best person for the job. Assertiveness was a must in this formula," he says.
A top-down approach to leadership prevailed, and it still does in many organisations. This traditional thinking required leaders to put emotions to one side and base their actions purely on rational thinking.
But that's not an effective or realistic way to lead, says Guillermo.
In the new paradigm, a leader should be at the centre of the organisation, influencing and being influenced. It's a more fluid and complex role requiring a manager to lead at times and allow others to lead when appropriate, and to allow emotions to be an acceptable part of the work environment.
"In today's world, leaders, whether top leaders, manager, supervisors or team leaders, play a pivotal role in building bridges between groups of diverse employees. This is not just about understanding who they are and where they come from but also paving avenues for mutual connection, appreciation and communication between employees from different and sometimes even opposing groups," says Guillermo.
"Diverse employees result in rich knowledge of how to work best. Knowing how to make everyone tap into such knowledge is not just essential to unleash creativity and innovation but to make this a better New Zealand."
Inclusive leadership is one of the three core areas of training, alongside unconscious bias and cultural intelligence, that are fundamental in driving awareness of the concepts of diversity, equity and inclusion and a movement for change, says Guillermo.
"Once we have a better understanding of ourselves and those around us, we use that knowledge in a strategic way to create more collaborative interactions in the workplace so that everyone feels supported and able to do their best work."
Diversity Works New Zealand is running a three-hour Inclusive Leadership workshop in Auckland in May and Wellington in June.
It will explore the six signature traits of inclusive leaders, insights and practical tools you can use with your teams and pitfalls to avoid.
"Inclusive leadership requires a more formal and strategic approach to foster these traits in your organisational culture. It demands you build a structured, stable and reliable path to provide everyone with the skills they need to be inclusive as well," says Guillermo.
Find more about the Inclusive Leadership workshop and book a place via the events and training section of our website.