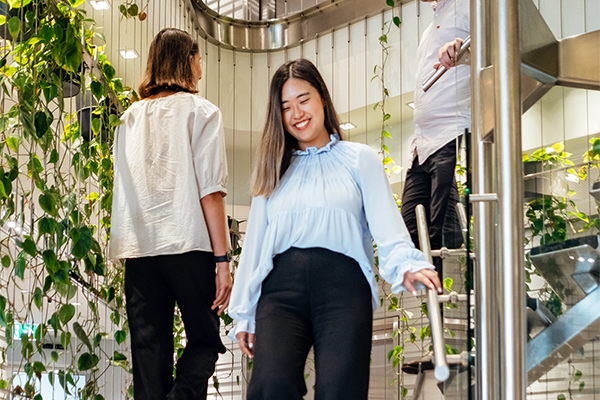 There is a stark difference between the way efforts to advance diversity, equity and inclusion (DEI) within an organisation are perceived by the people doing the mahi and those with no responsibility for DEI efforts, according to the 2023 New Zealand Workplace Diversity Survey.
"From time-to-time DEI efforts are criticised for lack of efficacy and ability to facilitate change, however, the findings in this year's survey would suggest that the concern is not with the efforts per se," says Diversity Works New Zealand Chief Executive Maretha Smit.
"The issue seems to be with rollout of information about the organisation's initiatives and their outcomes throughout the workplace."
Across many of the key survey themes, people who self-identified as having DEI responsibilities (DEI respondents) frequently returned more favourable responses than those who did not self-identify as having DEI responsibilities (non-DEI respondents).
For example, allyship was rated as an important topic for consideration for organisations by twice as many DEI respondents as non-DEI respondents, and there was nearly nine percentage points difference in perception related to anti-discrimination.
"This highlights the importance of effective roll-out and ongoing communication of initiatives across the organisation. Lack of engagement with DEI initiatives presents risks to outcomes and may have a significant adverse impact on the return of investment in DEI efforts," says Maretha.
The 2023 edition of the New Zealand Workplace Diversity Survey continues Diversity Works New Zealand's regular exploration and monitoring of trends in workplace DEI across organisations in Aotearoa New Zealand.
However, this year there were significant changes to the survey design to gain closer alignment with the Aotearoa Inclusivity Matrix, which is the national framework designed to assess the maturity of organisations' DEI practices. Direct comparison with survey responses of previous years could therefore not be made across all questions, due to the number of changes made to questions and response options.
New sector options were also added this year, with the addition of non-profit/NGOs and changes to how those working in the public sector were classified.
A total of 1857 respondents participated in the survey; 1,520 who self-identified as having responsibility for DEI work in their organisation (either as part of their role or in addition to other responsibility) and 337 who did not identify as having DEI responsibility.
Other key findings from the 2023 New Zealand Workplace Diversity Survey
Ethnicity, gender and Rainbow/LGBTQ+ were ranked as the diversity dimensions considered most important by respondents
DEI respondents ranked wellbeing and mental health, leadership development and te ao Māori as the most important DEI-related topics in their organisation; non-DEI ranked wellbeing and mental health, te ao Māori and flexible working in their top three
The most common DEI initiatives in organisations were celebrations of diversity (eg cultural events, staff profiles, awards), with DEI-related policies the second most common
Gender, ethnicity and age are the three diversity dimensions for which data is most commonly collected
When asked if people in their organisation would challenge inappropriate behaviour, men were most likely to agree (81 per cent), followed by women (71 per cent) and gender diverse/non-binary respondents (63 per cent)
When asked whether their organisation promotes allyship in the workplace, 71 per cent of DEI respondents said yes, 22 per cent said no and seven per cent indicated they did not know. Those from the public sector were most likely to report their organisation talks about or promotes allyship
Offering targeted sponsorships and scholarships is the most common initiative to promote diversity and inclusion for those who experience socio-economic disadvantage, followed by targeted internships and removing qualification barriers in the recruitment process