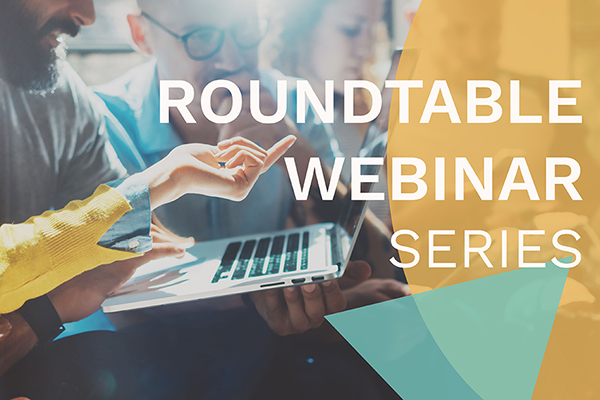 Disruption always brings new challenges, new opportunities to work differently and new imperatives for our organisations.
Diversity Works New Zealand's Roundtable webinar series invites you to join business and academic thought-leaders discussing some of the issues that will be crucial for workplaces in a post-Covid-19 world.
As part of our commitment to support organisations through this difficult time, these five webinars, hosted by Diversity Works New Zealand Chief Executive Maretha Smit, are free to watch.
Diversity, inclusion and the future of workplace flexibility
The Covid-19 crisis has accelerated flexible working in New Zealand and around the world. Working from home, remote communication tools, scheduling work around home schooling, childcare and other essential life tasks has become the new normal for many people.
At this online session, our panel of thought-leaders will discuss what this means for the future – will we return to traditional work practices or will workplaces embrace this opportunity to radically change what work looks like?
Maretha will be joined by Frances Valintine, the founder of Tech Futures Lab, Constellation Brands New Zealand Managing Director Simon Towns and Diversity Works New Zealand Diversity Manager Dr Guillermo Merelo.
Returning to a mentally resilient workplace
Wellbeing is the most important diversity and inclusion issue in New Zealand workplaces, according to our latest research.
The 2020 New Zealand Workplace Diversity Survey found 75 per cent of respondents considered it a significant issue, with mental health, work-life balance and stress all registering as concerns.
We have asked a panel of experts in this field and business leaders showing the way in addressing mental health in the workplace to share their thoughts on contributing factors and the path to better resilience.
Maretha will be joined by Kiritahi Firmin, the founder and CEO of Kimiora Trust and a member of the board of the Mental Health Foundation, Professor Bevan Catley from Massey University's School of Management and Tanya Colvin, Head of Team Member Wellbeing at The Warehouse Group.
Brave conversations about cultural stigmatisation and respectful behaviour
Through the Covid-19 crisis, we have seen many instances of cultural prejudice on social media, and even promoted by world leaders, be that through overt advocacy, or through an insensitive use of language.
How do we ensure that, when we go back to work, we are open and welcoming to all cultures, and that we have robust mechanisms in place to ensure respectful workplaces?  What are the practical tips and tricks to build cultural appreciation in the workplace?
Join Race Relations Commissioner Meng Foon, Massey University's Distinguished Professor Paul Spoonley and HR specialist Gita Jayaram as we discuss these important issues.
Smaller team, more belonging - right-sizing through a diversity lens
In the wake of the Covid-19 crisis, many organisations are facing tough decisions about what their business structure needs to look like for a successful future. But how do we get the right people in the right place without losing all the gains we have made in the diversity and inclusion space?
In this online session, we look at how we mitigate against bias when we need to right-size our organisations and how we support our valued workers across the spectrum of gender, age and disability.
Executive coach Hélène Deschamps, Lion NZ People and Culture Director Robin Davies and Diversity Works New Zealand chair Susan Doughty join Maretha to discuss how we can look to the future through a constructive lens.
Thrive - diversity as competitive advantage to navigating the new normal
The presence of diversity and the practise of inclusion is essential to challenge us to look at problems differently and consider a wide range of issues and impacts that we may not have otherwise considered.
Research shows it encourages creativity and fosters an innovative organisational spirit, boosts morale and engagement for employees and leads to better problem solving and decision making.
Maretha will be joined by professional director Rob Campbell, Professor Edwina Pio from Auckland University of Technology and leadership consultant Kimberly Sumner to discuss how organisations can harness these benefits to thrive in a post-Covid-19 world.