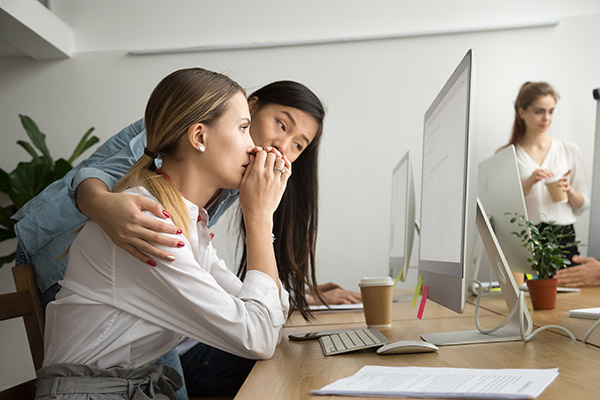 Nearly a quarter of New Zealand workers have witnessed bullying in the workplace, and 12 per cent have been bullied, according to the first results from The New Zealand Workplace Barometer project conducted by Massey University's Healthy Work Group.
Professor Bevan Catley says the survey of 1400 respondents also showed 2.4 per cent of workers have been cyber-bullied and four per cent have been sexually harassed.
Workplace bullying has been connected to a range of negative individual and organisational outcomes, he says.
"Those who report having been bullied at work also report feeling more stressed, feeling more anxious. They are also more likely to be absent from work, and are more likely to report lower engagement, less motivation and more intention to quit."
Importantly, those same negative impacts are also reported by those who witness bullying, Professor Catley says.
"One of the key points here is that workplace bullying is not just confined to an inter-personal issue – it is one that has the potential to provide all sorts of toxic ripples throughout an organisation."
Research indicates that working to improve an organisation's psychosocial safety climate can be an effective way to avoid ill treatment or conflict negatively impacting the physical and mental wellbeing of staff and the overall business performance, Professor Catley says. This requires senior leaders to commit to and prioritise policies, practices and procedures to protect worker health and safety.
Professor Catley facilitates Diversity Works New Zealand's popular Creating Respectful Workplaces training. This is now available as an online workshop, with the first session taking place on Tuesday, 4 August.
This 90-minute training aims to provide participants with an introduction to understanding the dynamics of workplace bullying and harassment. Additionally, participants will be introduced to key concepts and initiatives that can enhance healthy and respectful working relationships.
Find out more or book your place on this course now.