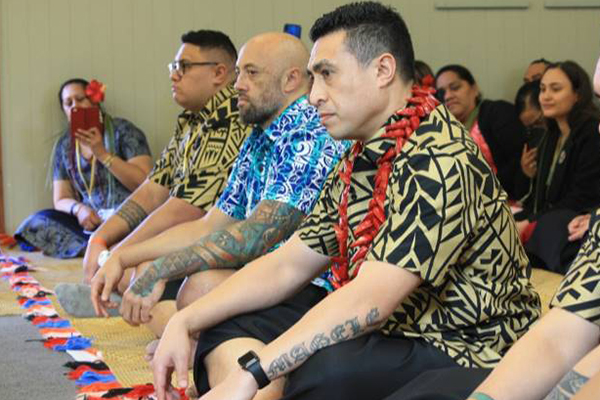 Expect conversations about the pay gap to dominate 2021, with discussions spanning more than just gender, says Diversity Works New Zealand Chief Executive Maretha Smit.
The ethnic pay gap will be a big focus – local research and statistics have revealed inequities that have prompted the Human Rights Commission to launch an inquiry into the persistent Pacific pay gap and lack of equal employment opportunities experienced by Pacific peoples.
Overseas, governments are beginning to intervene in this issue – Canada announced late last year that it would be the first country to make wage gap information for women, indigenous people, persons with disabilities and members of visible minorities working in federally regulated workplaces publicly available.
Equal Opportunities Commissioner Saunoamaali'i Dr Karanina Sumeo announced the New Zealand inquiry at last year's launch of the report Talanoa: Human rights issues for Pacific peoples in Aotearoa New Zealand.  
She says the report demonstrated that, in addition to low wages, Pacific workers say they are often overlooked for upskilling opportunities and promotions.
Labour force data indicate that Pacific workers are the lowest paid across the country. The pay gap between Pākehā men and Pacific women in the public sector is a staggering 27 per cent.
"If we don't act now, we continue to fail every Pacific child, adult, and household, denying their right to live with dignity," Dr Sumeo says.
It's an issue at all levels of the workforce, with a study showing that Maori and Pacific academics are paid and promoted less than their colleagues. The research, by Dr Tara McAllister, a postdoctoral fellow at Te Punaha Matatini, revealed Māori and Pacific women academics earned on average $7713 less in 2018 than non-Māori and non-Pacific men.
Another area where more research is needed is the impact bullying and harassment in the workplace has on the pay gap, Maretha says.
Anecdotal evidence suggests it's not uncommon for someone who has been a victim of bullying or harassment to resign from their role with no alternative position to go to or take a job elsewhere at a lesser level, simply to get away from the organisation where the issues occurred.
"We've also heard feedback that people who have complained of being bullied or harassed at work are overlooked for promotion," Maretha says. "We need to understand the long-term impact bullying and harassment is having on people's earning potential across their career."
Diversity Works New Zealand is part of a working group, facilitated by the Human Rights Commission, that is looking at all aspects of bullying and harassment in the workplace to give feedback to the Ministry of Business, Innovation and Employment (MBIE) on this issue.
MBIE released an issues paper on workplace bullying and harassment last year. It's now seeking input on the effectiveness of the current systems as it looks for opportunities to improve policies and legislation. Submissions close on 31 March – find out more on the MBIE website.
Pay gaps are obvious indicators of social inequity, Maretha says, but campaigners often come up against "pay gap fatigue".
"People ask, 'Can't we just move on?' But while there are some groups in society being disproportionately disadvantaged, we can't ignore this issue."