We've been clocking up the frequent flier miles in the past month, visiting members and stakeholders championing workplace diversity and inclusion all around New Zealand.
The South Island has frequently featured on the itinerary – our Head of Membership Services Mary Haddock-Staniland was in Christchurch earlier this week for a series of meetings and will visit Queenstown on Friday for a Member Connect event.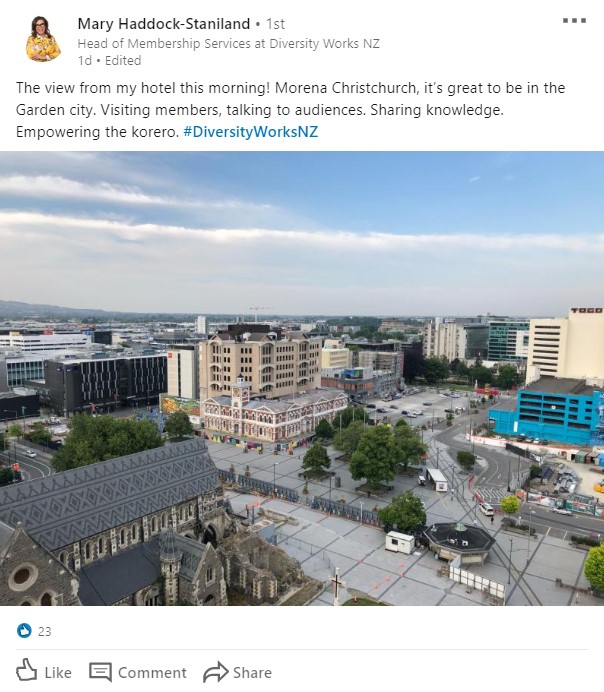 Interim Chief Executive Adrienne Miller was also in Christchurch last month as part of her role on the advisory board of the Women's Infrastructure Network NZ, and Diversity Manager Claire Stuart spent a day in Christchurch catching up with members and helping Sue Watson deliver our Aspiring Female Leaders workshop.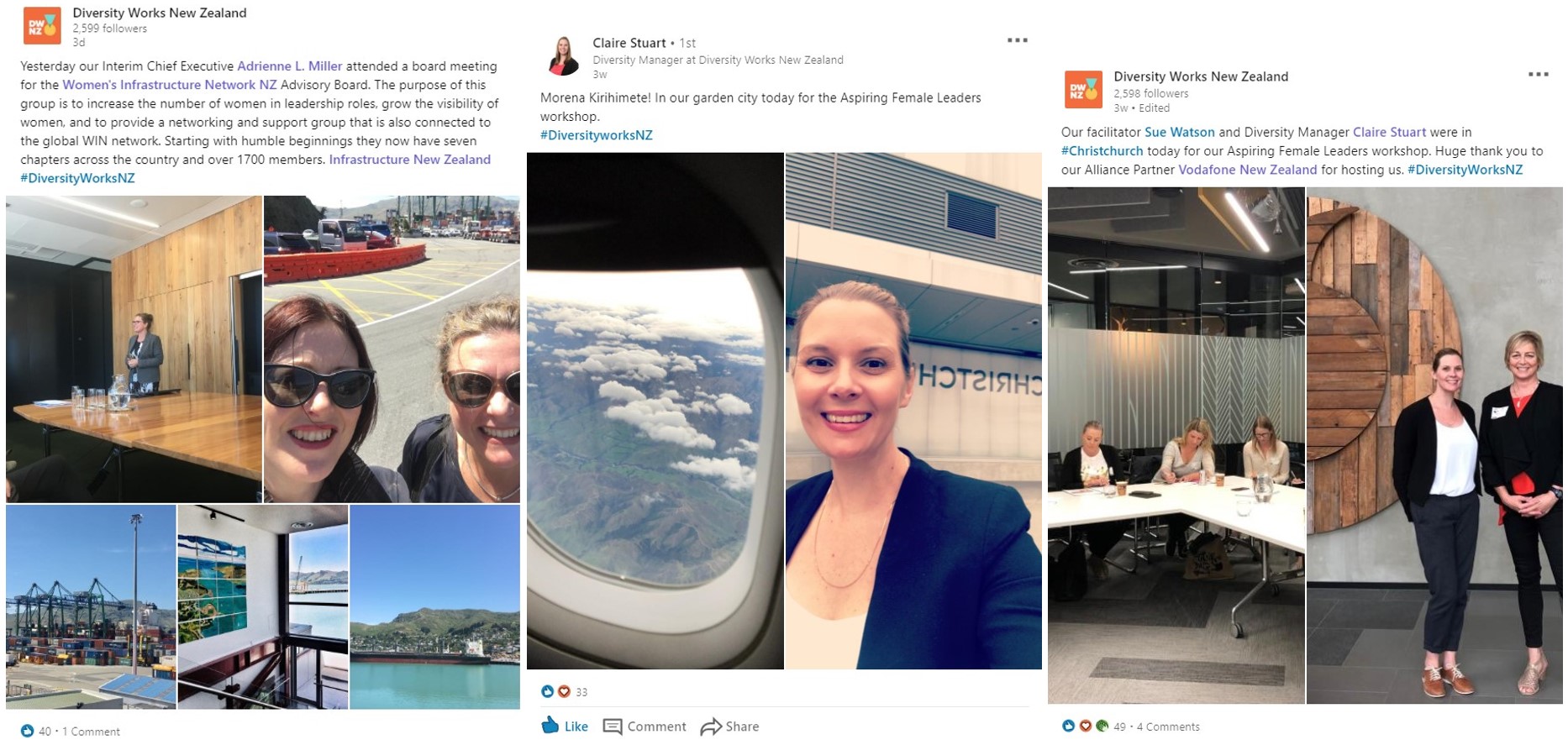 Further north, Mary was in New Plymouth and Napier for a series of meetings and speaking engagements, and our Diversity Manager Guillermo Merelo will be in Tauranga tomorrow delivering Understanding Unconscious Bias training for one of our member organisations.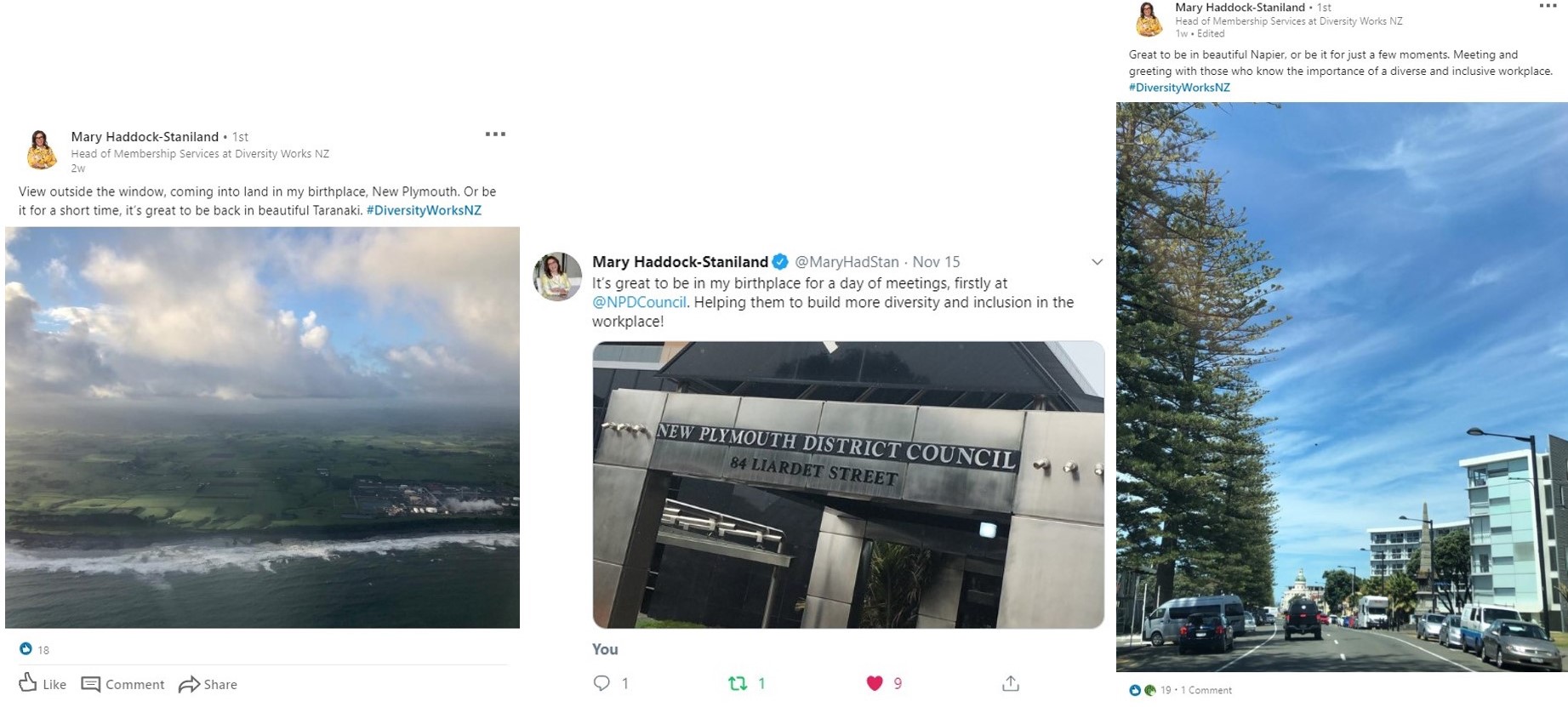 If you would like one of our team to deliver training to your staff, wherever they are located, learn more about what we offer or contact training@diversityworksnz.org.nz.