With Covid-19 restrictions keeping us in Auckland for much of the year, the Diversity Works New Zealand team is thrilled to be able to visit more of our members throughout Aotearoa before 2020 draws to a close.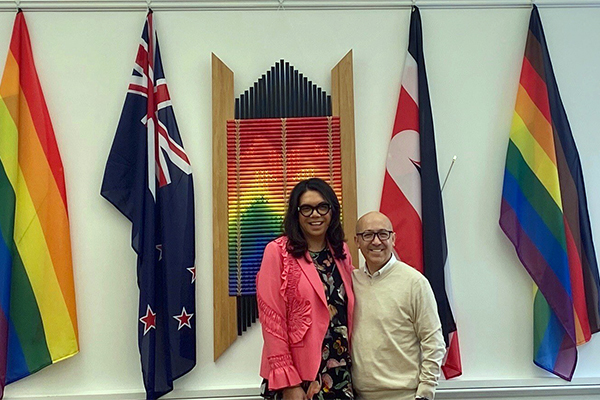 We have four public workshops in Wellington between October and December – head to our training calendar now to book your place now for Understanding Unconscious Bias, Mitigating Unconscious Bias in the Employee Life Cycle, The Foundations of Bi-cultural Organisations and Diversity and Inclusion Committee Essentials.
Our team is also delivering training and having meetings inside member organisations in Tauranga, Rotorua, Taupo, Hastings, Wellington, Christchurch, Oamaru, Dunsandel, Ashburton and Dunedin.
One of our member organisations, Tonkin & Taylor, is hosting a hui for members in the Dunedin area at the end of November – Diversity Works New Zealand Chief Executive Maretha Smit, Head of Membership Services Mary Haddock-Staniland and Diversity Manager Dr Guillermo Merelo will be flying south for that. Invitations will be sent out soon.
We have also started an exciting project with New Zealand Police and can't wait to work with some of their teams around the country.
If you would like to arrange training or connect with the Diversity Works New Zealand team, please send an email to membership@diversityworksnz.org.nz