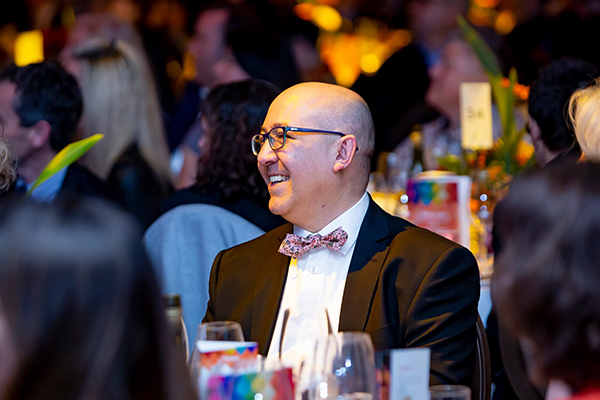 We farewell Diversity Works New Zealand Head of Research and Innovation Guillermo Merelo this month as he takes up an exciting new role at the University of Auckland.
As the university's Associate Director of HR (Diversity, Equity and Inclusion), Guillermo will be looking at DEI from a systems perspective with the goal of igniting change across all HR functions.
He says he will take the wealth of DEI systems knowledge that he has accumulated in his three and a half years at Diversity Works New Zealand into this new role. "I look forward to applying it in real life."
Chief Executive Maretha Smit says Guillermo has made an immense contribution to our organisation with his work on projects such as the Workplace Diversity Case Model, the Aotearoa Inclusivity Matrix and the recent exploration of DEI in the construction sector.
He has also designed several of our training offerings and recently redeveloped our suite of core DEI workshops.
"While we will miss Guillermo, we are thrilled to see him continuing this work in a different capacity. He also won't be disappearing completely from Diversity Works New Zealand – we envisage that we will still tap into his expertise and knowledge as we develop resources to support organisations on their DEI journey."
Guillermo says he will miss the ongoing contact with the many people he has worked with during this time at Diversity Works New Zealand and the opportunity to watch organisations grow in the DEI space.
But he is looking forward to being an HR generalist and seeing people and culture functions through different eyes.
"It is an opportunity to look at the big picture in a prestigious institution. I believe DEI management is evolving and moving its emphasis from support structures to a more integral and strategic view.
"Of course, support structures (specific policies and interventions) will remain essential. Still, the question is how to change old systems, many designed decades ago, to fit the needs of diverse employees and integrate them into the overall employer experience."
Research Associate Dr Nata Tolooei and Content Development Manager Pete Mercer will take over ongoing research projects and commitments while we search for a replacement for Guillermo.