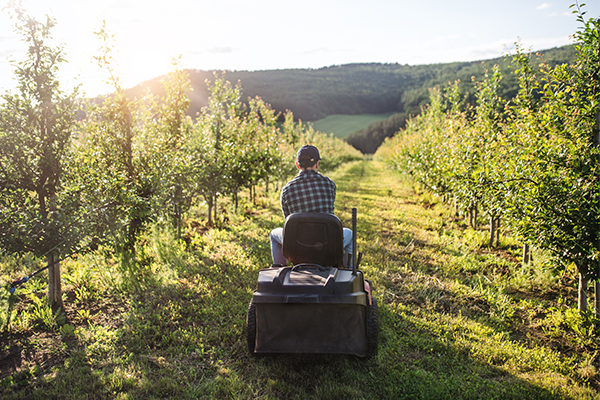 Neurodivergent people in New Zealand workplaces are at risk of being overlooked, with a third reporting their condition has negatively affected their career advancement, latest research shows.
The 2022 New Zealand Workplace Diversity Survey also revealed that it's likely many people with a neurodiverse condition are masking it in the workplace, with 63 per cent of people who identified as neurodivergent reporting their organisation was unaware of this.
Diversity Works New Zealand Head of Research and Development Pete Mercer says another concerning statistic from the annual research was that only 17 per cent of respondents agreed or strongly agreed that senior leaders in their organisation were equipped to effectively manage a neurodiverse workforce. Almost half of those surveyed (47 per cent) disagreed or strongly disagreed with the statement.
There are encouraging signs that organisations are starting to engage with neurodiversity in the workplace – the number of people who indicated neurodiversity was an important issue for their organisation doubled from 12 per cent in 2021 to 24 per cent in 2022.
Thirteen per cent of survey respondents said they considered themselves to be neurodivergent or living with neurodiversity, six per cent didn't know and 81 per cent did not identify as neurodivergent. This is in keeping with international estimates that suggest around 15 to 20 per cent of the population are neurodivergent, Pete says.
But organisations in New Zealand are unlikely to have information on the number of individuals within their workplace who are neurodivergent, with 71 per cent indicating they do not collect demographic data on the neurodiversity of their workforce.
Those who did identify as neurodivergent were more likely to agree there is a bias against a neurodiverse workforce (29 per cent) than people who did not identify as neurodivergent (14 per cent).
With up to a fifth of employees likely to be neurodivergent, organisations need to raise awareness around this topic, says Pete.
"There are some excellent resources and training available to people leaders. But it's also important to encourage conversations around neurodiversity. Senior leaders should empower neurodiverse people who are open about their condition to talk about it at work and normalise the situation, making it okay for everyone to feel safe to disclose."
Diversity Works New Zealand partners with a variety of excellent organisations and individuals working in neurodiversity and can facilitate a connection for any workplaces wanting support.
"Next year we plan to do further research, exploring the barriers to disclosing neurodiversity in our workplaces and potential solutions to creating more inclusion for neurodivergent people," Pete says.
Other key findings from the 2022 New Zealand Workplace Diversity Survey
Wellbeing, bias and flexibility were again identified as the three diversity issues that are most important to organisations, consistent with previous years
Ethnicity was ranked as the fourth most important diversity issue, overtaking gender for the first time in six years
Māori, Pacific People, people with disabilities and transgender/gender diverse people are the four groups that organisations report having most difficulty recruiting into their workforce. This was more of an issue for private sector organisations than public sector workplaces
Only 26 per cent of organisations formally measure and evaluate the effectiveness of their diversity initiatives, with 70 per cent of respondents indicating that either no evaluation took place or they did not know of any measurement process
Covid-19 was more likely to have a negative impact on personal wellbeing and work-life balance for people working in small organisations - 63 per cent reported they were impacted negatively or very negatively, compared with 59 per cent of respondents working in medium-sized organisations and 56 per cent from large organisations.
Respondents from small organisations (69.6 per cent) were more likely to report inclusive leadership compared to medium and large organisations (60.16 per cent and 52.5 per cent respectively). Furthermore, respondents in small organisations (76.82 per cent) perceived their team as more inclusive compared to the medium and large organisations (72.7 per cent and 68.4 respectively).
Almost 90 per cent of organisations offered employees some sort of flexible work arrangements but access is not always equitable. Respondents who work on the front-line indicated that it is harder for them to work from home, while others reported that access to the initiatives varied depending on a manager's attitude and management styles, work location, and fields of work. Fixed-term and casual workers also reported fewer opportunities for flexible working.