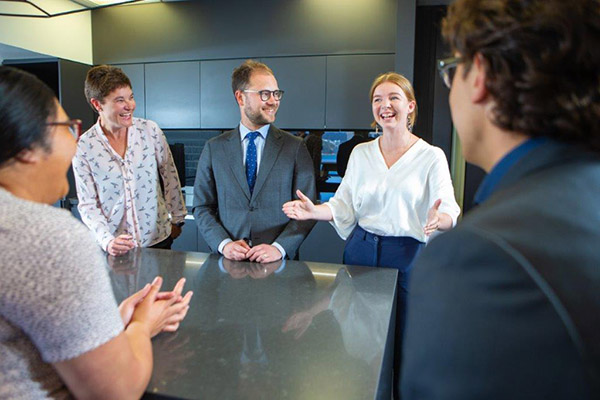 Eight out of 10 organisations we survey have a policy or programme in place to combat bullying and harassment. But it's important that inclusive leaders focus on how they can encourage desirable behaviour in the workplace as well implementing best practice for dealing with issues.
Associate Professor Bevan Catley, Associate Head of Massey University's School of Management and co-founder of the Healthy Work Group research team, facilitates our Creating Respectful Workplaces workshops.
His goal is to help people leaders focus on positive individual and organisational development and empower a strong, productive workforce.
Here are some of the key competencies he's identified that will enable organisations to create a healthy workplace culture.
Be trustworthy – act with integrity and honesty, practice expertise-backed decision-making and direction.
Communication – set clear behavioural expectations, give constructive feedback and praise, provide guidance and direction and explain why
Consistency – ensure fair treatment for all staff
Empower staff – provide opportunities for development, allow staff autonomy and encourage ownership
Deal with work issues quickly – take staff concerns seriously
Foster resilience – have difficult conversations with staff, protect staff from external pressures
Provide individual consideration – be flexible around staff needs, show compassion and empathy, value diversity
Learn more about promoting respect in your organisation at our Auckland Creating Respectful Workplaces workshop on November 20.
This workshop will cover
Understanding the different types of workplace ill-treatment
Practical examples of what is and isn't workplace bullying
Understanding the impacts of bullying on individuals and organisations
Guidelines on best practice for responding to allegations of bullying and harassment
Strategies for promoting respect in the workplace