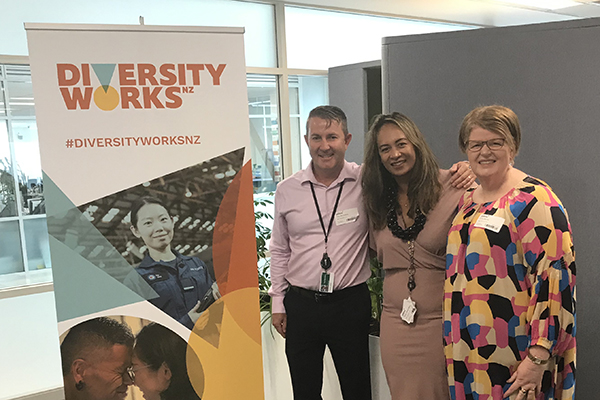 Vector kicked off our first Diversity Group Meeting of 2020 in Auckland today, sharing how the organisation is harnessing the power of grassroots initiatives to drive its diversity and inclusion journey.
General Manager of HR Paul McCloskey told the Excellence in Workplace Inclusion meeting that HR is the "enthusiastic cheerleader with the budget" empowering the company's passionate diversity and inclusion advocates to lead its programmes.
Paul was joined by Community Engagement Manager Teina Teariki Mana, who leads Vector's diversity and inclusion committee and Chief People Officer Fiona Michel. The trio talked about the challenges the business faces in this space, how it has set up the foundations of diversity and inclusion from the shop floor to the boardroom and the seven key areas of focus.
They also divulged some of the lessons they have learned along the way, and talked about some of the specific programmes that have been major successes.
"Experiment – you won't always get it right – sometimes it's about timing and employee trust," Paul said.
"Inspire rather than convince; awaken rather than instruct. And remember, shifting the dial the takes time and tenacity."
The Diversity Group Meeting series moves to Christchurch in March and Wellington in April .