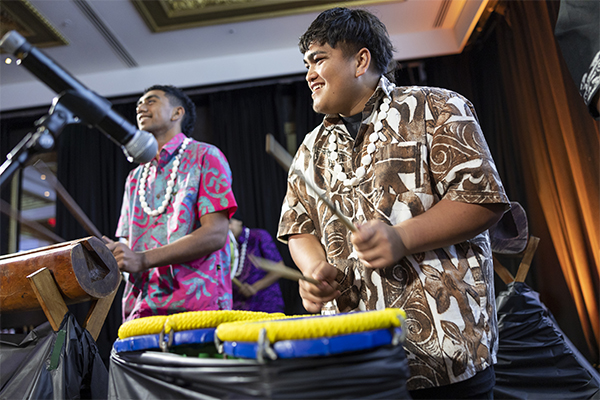 Finalists in the 2023 Diversity Awards NZ™ were announced today, with judges recognising 33 entrants for the mahi they are doing to advance a culture of belonging in workplaces throughout Aotearoa New Zealand.
Diversity Works New Zealand Chief Executive Maretha Smit says selecting finalists was a difficult task, with an astounding range of entries in terms of depth and breadth.
"The submissions this year demonstrated a better understanding of the awards categories and criteria, and included an array of evidence demonstrating the positive impact this mahi is having on the culture of organisations and the experience of the people who work within them."
The judging panel is looking forward to the next step in the process, finalists visits and interviews, which will provide greater insight into the work organisations are doing and the outcomes created.
The award winners will be announced in Auckland on Wednesday, 30 August. Book your tickets here.
Here is the list of finalists announced today:
Leadership Award
George Weston Foods
Hind Management and Sudima Hotels
New Zealand Defence Force
Plant and Food Research New Zealand
Diverse Talent Award
Constellation Brands NZ
KPMG
LawVu
Rocket Lab
Warner Bros.
Inclusive Workplace Award
Buddle Findlay
Downer New Zealand
Education Perfect
Hīkina Whakatutuki - Ministry of Business, Innovation & Employment (MBIE)
New Zealand Rugby
New Zealand Steel
Te Tari Taake Inland Revenue
Woods Glass
Ngā Āhuatanga o Te Tiriti Tohu
Plant and Food Research New Zealand
Te Kāhui Tātari Ture | Criminal Cases Review Commission
Te Tāpui Atawhai - Auckland City Mission
Toi Kai Rawa
Toi Mai
Whakarongorau Aotearoa
Impact Award
Aktive
Le Va
Site Safe New Zealand
Talent International (NZ) Ltd
Diversity Champion Award
Allison Arthur-Young, Russell McVeagh
Jessica Te Moananui, Talent International (NZ) Ltd
Leauanae Laulu Mac Leauanae, Manatū Taonga Ministry for Culture and Heritage
Mahsa McCauley, She Sharp Charitable Trust
Stacey Mendonca, National Association of Women in Construction (NAWIC)
Waldo Posthumus, Aurecon