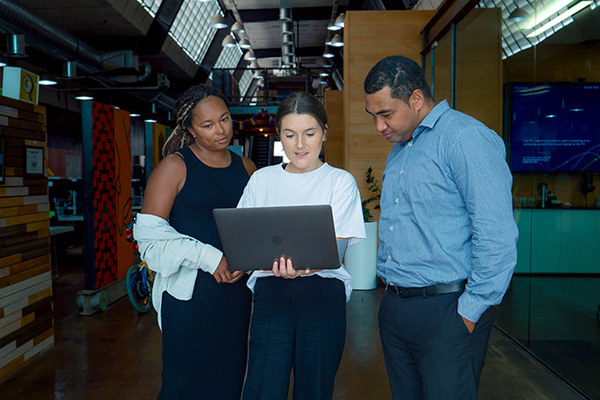 Almost half of workplaces in New Zealand don't formally measure and evaluate the effectiveness of diversity initiatives, according to the 2022 New Zealand Workplace Diversity Survey.
Another 26 per cent of respondents indicated they were not aware of any measuring process in place.
Diversity Works New Zealand Head of Research and Development Pete Mercer says organisations that don't measure the effectiveness of the work they are doing in the diversity, equity and inclusion (DEI) space risk their insights being informed by assumptions rather than accurate information.
"Organisations should measure a range of different performance indicators, including both qualitative and quantitative measures, in order to form a more well-rounded evaluation of the success of their DEI mahi,' Pete says.
Failing to track these performance indicators can also result in a lack of progress or a situation where inclusion initiatives are seen as tokenistic rather than something that requires sustained effort and the achievement of tangible outcomes.
"Ultimately what gets measured gets done. Collecting pertinent information and tracking your organisation's progress over time not only provides the evidence base that you need to further your work, it also stands as a form of accountability, whereby the organisation can be more transparent about its progress with employees."
It also helps to ensure the leadership team does not become out of touch with the lived experience of employees, hampering their ability to support a positive working environment.
There are a wide range of internal and external metrics that can be used to track progress in your organisation's DEI journey.
An important mechanism for establishing internal metrics is ensuring your organisation is collecting demographic data, such as gender identity, ethnicity, age, sexual orientation and disability. Doing so not only reveals where certain groups may be under-represented in your organisation, but also allows for analysis of equity and inclusion across the employee lifecycle, for example in recruitment, promotions and retention data, as well as in any employee engagement surveys.
If you are not currently tracking any of these metrics, start with some, then expand your data collection until you have a more comprehensive picture of your organisation, Pete suggests.
While demographic data can tell you a lot about the impact of your work, there are plenty of other ways in which organisations can measure their progress. Outputs such as diversity-related training attendance, involvement in events and initiatives, and engagement in staff diversity networks can also be used as indicators.
There are also external initiatives that can support you to measure progress made for specific communities in the form of audits through organisations such as Rainbow Tick, Pride Pledge, Gender Tick, Accessibility Tick and Brain Badge.
Although it's important to be honest about where you are at and hold yourselves accountable for achieving your goals, it's also crucial that your people feel supported and empowered in this journey.
"With metrics in general, it's important to be realistic. If you set yourself goals that are too lofty, then people may become despondent, or make ill-judged decisions to artificially meet those targets."
Similarly, avoid making grand promises to staff – change will be incremental, so the intention and commitment of the organisation should be emphasised.
"Celebrating small wins over time is important, because this is a marathon not a sprint – it can take a long time to achieve substantial progress, so people need encouragement along the way."
It's also important to remember that tracking these measurements may uncover some hard truths. Create safe spaces for people, especially those from marginalised communities or those experiencing inequities or under-representation, to be able to discuss and deal with anything that emerges for them personally.     
Diversity Works New Zealand is preparing a series of resources to support organisations to collect demographic data while taking into account privacy considerations and transparency. Members can currently access this metrics guide which covers some of the basics of measuring progress.