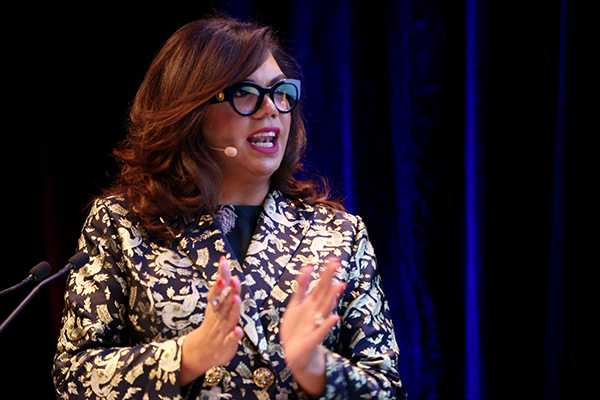 Diversity Works New Zealand Head of Membership Services Mary Haddock-Staniland is stepping into a new position that will allow her to further the work she is so passionate about, creating a more inclusive Aotearoa.
After over two years of leading our Membership Services team, Mary is taking on the role of Chief People Inclusion Officer for global software company Timely. It is believed that the newly created role is a first of its kind at executive level within any New Zealand organisation.
"Mary has done incredible mahi for our organisation since she joined us, significantly increasing our membership and engaging with the organisations and leaders across the public and private sectors that are the backbone of workplace diversity and inclusion in this country," says Diversity Works New Zealand Chief Executive Maretha Smit.
"She generously shares her deeply personal experiences with exclusion to unite people behind this movement for change and works tirelessly to stamp out prejudice and inequality.
"While we will miss her passion, hard work and humour, we are immensely proud that she is using the work she has done with our organisation as a platform to continue to influence progress."
Timely CEO and co-founder Ryan Baker is excited to have someone of Mary's calibre joining the team of more than 100 staff across New Zealand, Australia and the United Kingdom.
"I am really proud of the work we have achieved. I'm looking forward to focusing on progressing the hard work Timely has already begun to make workplace inclusion a top priority. This appointment is sending a strong message to the New Zealand business landscape and the tech sector," says Mary.
Mary's last day with us will be Friday, 4 December. The Membership Services team will continue to support the work members do while we search for a replacement for Mary who is equally passionate about New Zealand organisation's achieving success through diversity and inclusion.