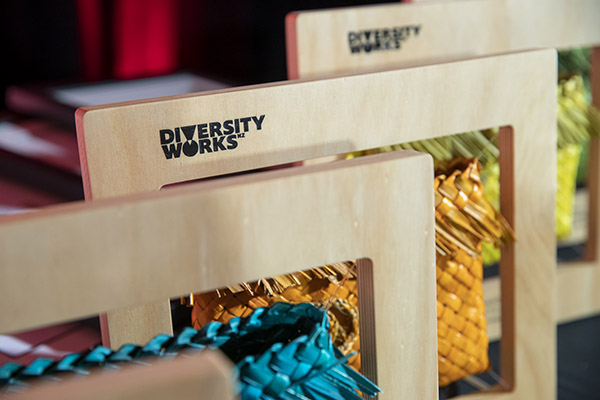 We are extending the closing date for the 2020 Diversity Awards NZ™ to give you an extra five weeks to prepare your entry.
Entries now close: 3pm, Tuesday, 9 June 2020
We understand that the Covid-19 situation is putting unprecedented demands on you and your teams. We also know that the work we are all doing in the diversity and inclusion space is more important now than ever. Research shows us that diversity and inclusion are key to teams working effectively together, especially through times of disruption.
We hope this deadline extension will give you the space you need to be able to share the incredible work you are doing through our awards programme.
Everything you need to know to enter the awards is on this website. You can access category information, judging criteria, terms and conditions, frequently asked questions, case studies of previous winners and finalists and sample entry forms.
As the Covid-19 situation unfolds, there may need to be other changes to the way our awards programme is delivered to ensure the safety of entrants, judges and the team working on the awards. We still hope to hold our fabulous Gala Dinner later in the year but if that's not appropriate, we will find another way to announce and celebrate our winners. We will keep you updated.
We also want to assure you that we will are available for consultation and advice throughout this period. If you have any questions, please contact us on awards@diversityworksnz.org.nz