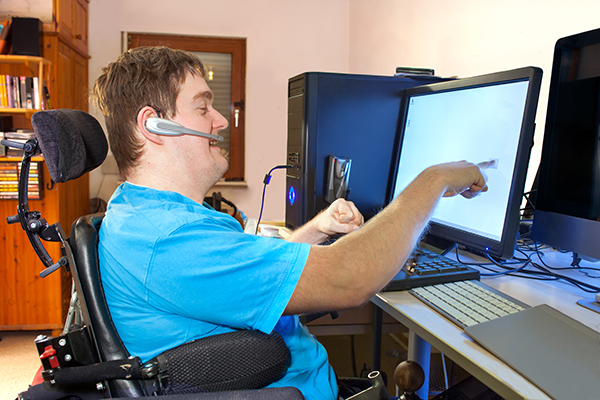 Disabled Kiwis have lower employment rates, earn less, have less perceived job security and more financial difficulties than non-disabled New Zealanders, the latest figures from Stats NZ show.
"We find that, in conversations about the various dimensions of diversity, workplaces find it really hard to conceptualise an approach to disability," says Diversity Works New Zealand Chief Executive Maretha Smit. "Yet, one in four New Zealanders identify as having some form of disability. In order to benefit from the value that could be brought by this quarter of the talent pool, employers need to increase their efforts to address the barriers to creating disability-friendly workplaces."
The employment rate for disabled people aged 18 to 64 was 39.9 percent, less than half the rate for non-disabled people in the same age bracket (81.4 percent). Twenty-seven percent of disabled people with a job worked part time (fewer than 30 hours a week), compared with 17 percent of non-disabled people.
Of those who were working, 17 percent of disabled people thought there was a high or almost certain chance they would lose their job in the next 12 months, significantly higher than 6.7 percent of non-disabled people.
In addition, there are significant pay equity issues to address, Maretha says. The data, collected as part of the household labour force survey in the June 2020 quarter, showed that the median weekly earnings for disabled people being paid a wage or salary was $936. This compares with $1,080 for non-disabled people. The median hourly earnings for disabled people was $25, which is $2.40 less than the hourly median for non-disabled people, reflecting a further 10 per cent pay equity gap, affecting disabled workers.
"The ability to contribute to meaningful work has a significant impact on self-actualisation, and poor labour market outcomes for disabled people surely must contribute to the fact that they also fare badly across a range of wellbeing measures."
The research reported that 44 per cent of disabled people aged 18 to 64 rated their overall life satisfaction poorly compared with just 15 per cent of non-disabled people.
Nearly half (46 per cent) of disabled people in that age group experienced poor overall mental wellbeing, compared with one in five non-disabled people (19 per cent).
In addition, one in nine disabled people reported feeling lonely most or all of the time. This was three times the rate of non-disabled people.
Financial difficulties were also common - 23 per cent of disabled adults under 65 felt they did not have enough money to meet their everyday needs. This dropped to 6.5 per cent for non-disabled people of the same age.
"We really do need to start thinking outside the square that puts disability in the too-hard basket, and approach the issue from a place of ability. What are the unique gifts that a person with a disability can bring to my workplace? What are the unique markets and relationships that it can open to me?
"When we look at disability through a lens of possibility, the barriers to employment all of a sudden seem less onerous, and we open ourselves up to the incredibly rewarding experience of building workplaces that are physically, technologically and socially inclusive."