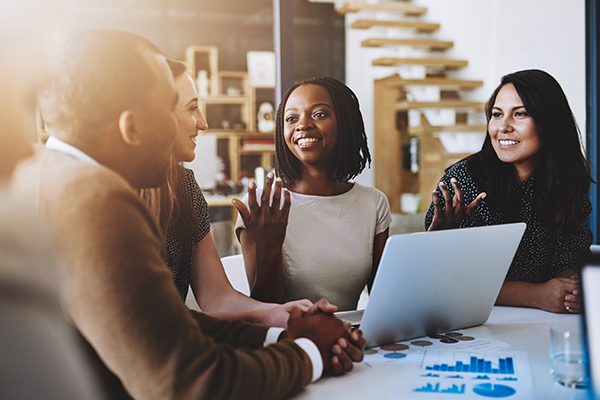 Empathy plays a vital role in mitigating bias and prejudice, enabling fair decision-making and reducing discriminatory behaviours.
Diversity Works New Zealand is launching a new two-hour online workshop next month, Building Empathy in the Workplace.
"By prioritising empathy, organisations can cultivate a culture that values diversity, promotes inclusivity, and fosters the wellbeing and engagement of all employees," says Learning and Development Advisor Sarah Macdonald.
Individuals that develop empathy gain a deeper understanding and appreciation of the experiences of others, which in turn supports a greater appreciation for diverse perspectives.
"This understanding helps create an environment that promotes psychological safety, where everyone feels valued and understood. It strengthens relationships, enhances communication and teamwork, and drives innovation by leveraging diverse insights."
Participants in the workshop will gain knowledge and skills in several key areas essential for furthering a positive and inclusive atmosphere, Sarah says. The session will explore vulnerability, courage, cultural awareness, active listening and self-reflection, then use interactive exercises and discussions to apply best practice to real-world scenarios.
The workshop also looks at a case study of a New Zealand organisation that was able to foster empathy and psychological safety in its workplace through the implementation of employee programmes.
"The increasing importance of mental health and wellbeing in the workplace is a global trend and this new training addresses a need that is reflected in our discussions with our members," Sarah says.
The workshop will benefit people at all levels of workplace, as it looks at empathy through both an individual lens and organisational lens.
"The intention of this offering to spark curiosity into our own behaviour, offer some practical take home skills to practice and give an example of good practice from an organisational perspective."
The Research and Development team plans to further explore this topic, with a future Leading with Empathy workshop planned.
The first Building Empathy in the Workplace training session will take place on Wednesday, 5 July. Head to our events page now to book a place.
This session can also be offered as corporate training within your workplace. For more information, email training@diversityworksnz.org.nz