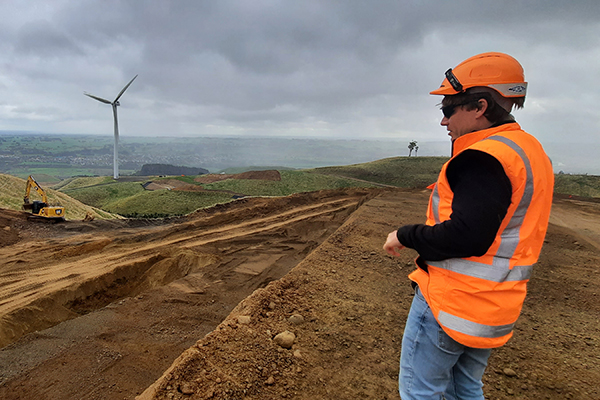 Two nationwide surveys sent to the construction sector have closed, providing our research team with a wealth of information to create an overview of the industry's current diversity landscape.
"The data from the surveys has given us a great insight into current diversity and inclusion practices in the construction sector, which will help us to identify areas for improvement," says Diversity Works New Zealand Head of Research and Innovation Guillermo Merelo.
The next step in the research phase of the Construction Diversity Roadmap project is to test the key findings from the survey through selected industry focus groups.
These focus group discussions will be held, Covid restrictions permitting, in Auckland on 18 October, Christchurch on 20 October and Wellington on 21 October and will include stakeholders from the different areas of the wider construction sector to ensure a range of voices are heard in this important piece of research.
"We need to include more representatives from contracting and specialist trades organisations with less than 20 employees in these focus groups," says Programme Delivery Manager Dave Watson.
If you are a tradie working for one of these small organisations and would like to help with this important research, contact Dave on 021 728642 or dwatson@diversityworksnz.org.nz
"We had a good response rate and I want to extend a big thank you to everyone who made the time to take part in the surveys," Dave says.
There were two surveys in the field between July and September, the first of which was an executive stocktake, designed to capture a top-down view of diversity in an organisation. Based on the seven components of the Aotearoa Inclusivity Matrix, it looked at policies, processes, strategy, recruitment, training and several other key factors.
The second survey looked at what employees working in the sector experience in terms of diversity and inclusion.
Everyone who completed the survey went in the draw to win great prizes. Congratulations to our four winners.
Mieszko Iwaskow from Auckland Transport and Kara Reid from Erickson Fencing in Te Puke took part in the employer survey, winning an Inclusive Leadership training session, delivered by Diversity Works New Zealand, for their organisations.
From the employee survey participants, Billy Rodenburg from Tonkin & Taylor won an iPhone SE, generously donated by our member HEB Construction Ltd. Jeminii Glasgow from Honeycomb Construction in Auckland won a $750 Prezzy Card.
This project is being delivered in partnership with the Construction Sector Accord. Once the research phase is complete, the team will move onto designing a fit-for-purpose roadmap that will encourage more diverse talent into the construction sector, address the shortage of skilled employees facing the industry and create improved outcomes for disadvantaged groups.
"We want the roadmap to have engagement points for all construction organisations regardless of size or how far along on their diversity journey they are," says Dave.