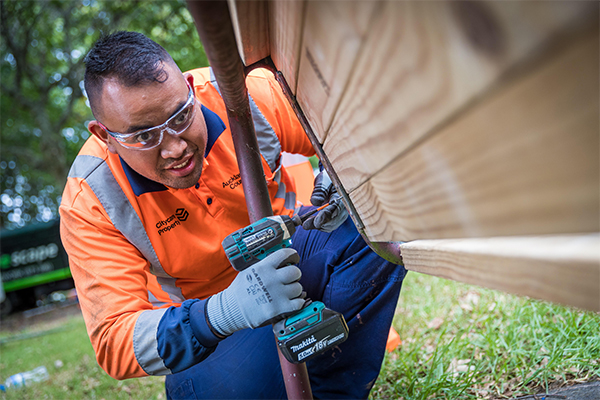 New Zealanders working in construction are being asked to take part in vital research this month to help create a collective understanding of the sector's current diversity landscape.
The survey data collected will be used to create a plan to support the recruitment and retention of a more diverse construction sector with improved outcomes for disadvantaged groups.
This research is part of the Construction Diversity Roadmap project that we are delivering in partnership with the Construction Sector Accord.
One of its aims is to address the sector's talent shortage, which has the potential to impact its ability to service the current and future pipeline of work, by mapping pathways to recruit and retain more women, Māori and Pacific people, youth, and people from the neurodiverse and Rainbow communities.
Diversity Works New Zealand will be sending out two survey links later this month to all construction sector organisations in our network.
One survey is an executive stocktake, designed to capture a top-down view of diversity in an organisation. It's based on the Aotearoa Inclusivity Matrix framework and looks at policies, processes, strategy, recruitment, training and more. It should be completed by the business owner, HR manager or someone who overseas staff management.
The second survey is designed to capture the perceived diversity climate in the sector (what employees experience working in the industry). Programme Delivery Manager Dave Watson wants as many people as possible working in construction to complete this anonymous survey.
"For this project to be successful, it's crucial organisations support this important work by distributing the second survey to their staff," he says.
"We also hope our members in the industry will share the survey links with organisations in their supply chain to help us capture a wide range of views and experiences."
If you would like to know more or to ensure your organisation is included in our database, contact Dave at dwatson@diversityworksnz.org.nz