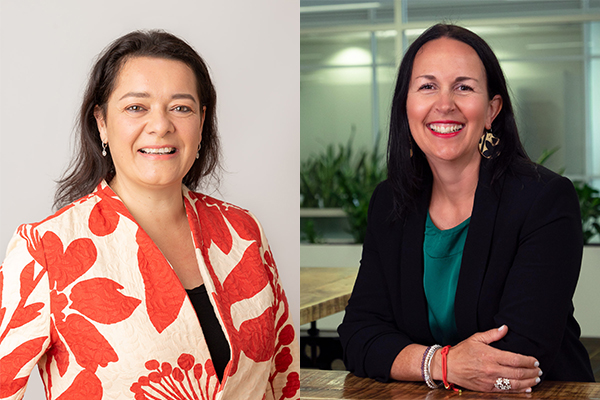 New appointments to the Diversity Works New Zealand Board were ratified by members at our Annual General Meeting held online earlier this month.
We are delighted to announce that Susan Doughty, Head of Global Reward and Insights at Zespri, returns to our Board as a Board-nominated Private Sector Trustee. She is a highly skilled professional Trustee/Director, covering a broad spectrum of strategic, governance, human resource management and commercial ventures and has brought these strengths to Diversity Works New Zealand for the past three years in her capacity as Chair of the Board of Trustees. Under her leadership, our organisation has undertaken a comprehensive refresh of its strategy and implemented operational plans.
Tracey Taylor, Chief Executive Officer of Yellow New Zealand, has joined our Board, for the first time, as a Member-nominated Private Sector Trustee. Tracey brings a background of 10-plus years in multi-channel operations, business management and sales/marketing agencies, both internationally and here in Aotearoa. Forging real change in gender pay equity, and intentional diversity using a cohesive approach has seen Tracey make real impact at Yellow, experience that will be invaluable in her new governance role.
We would also like to thank departing Private Sector Trustee Chris Litchfield, for the support he has given to our organisation and the contribution he has made to advancing inclusion in the workplace in his two terms on the Board.
Earlier this year Renee Graham, Chief Executive of the Social Wellbeing Agency, joined our Board as a Public Sector-appointed Trustee. She replaced Debbie Power, Chief Executive of the Ministry of Social Development, who made significant contributions to our Board during her four years in office.