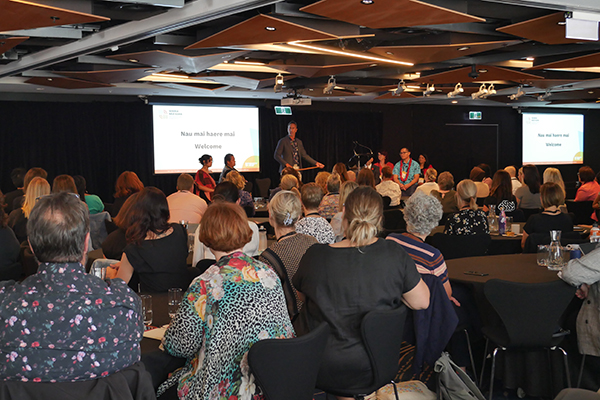 We've made great progress with framing up the programme for the Whiria Ngā Kaha Workplace Inclusion Aotearoa conference in February 2024.
Having decided on the theme and main sessions for the programme, the Programme Committee is now calling for proposals or nominations for specific speakers from our wider community. We know that there are many people with valuable contributions to make, yet they may not be on the regular speaking circuit – and this is exactly who we are looking for! 
We would like to receive expressions of interest for case studies, research insights or stories of lived experience within the following sessions:
Allyship
Topics related to personal positionality (ie how layers of power, privilege and prejudice show up in your efforts as an ally), risks and unintended consequences in allyship, false allyship and centring of self, understanding micro-aggressions, etc.
Authentic engagement
What makes a diversity, equity and inclusion (DEI) programme authentic or not?  We are looking for topics related to stakeholder engagement, reciprocity, relationship building, etc.
Diversity, equity and inclusion (DEI) throughout the employee life-cycle
Topics related to strategy and programme design, perspectives on inclusive hiring and employment practices, affirmative action, managing employees from non-dominant groups, employee wellbeing throughout the lifecycle, etc
Integrating te ao Māori in our practices
We are looking for contributions related to understanding employee experience through a te ao Māori lens, how to decolonise our business practices, using the Te Whare Tapa Whā framework for wellbeing reporting, etc.
Future of work
Topics such as technology and accessibility, the impact of artificial intelligence on DEI and employee experience, hybrid work, young people in the workplace, etc.
Countering DEI fatigue
Topics such as how to deal with employee activism, change management and polarisation, how to meet people where they are, how to look after our own wellbeing as practitioners, allies and leaders, etc.
We are excited to showcase the wisdom and stories in our community! Please let us know by completing the form below, who you would like to nominate (yourself included), within what session and with what topic.
Deadline for submissions: Wednesday 16 August 2023