The 2020 New Zealand Rainbow Excellence Awards were announced last week with the Westpac Supreme Award going to the Government Communications Security Bureau (GCSB) and New Zealand Security Intelligence Services (NZSIS).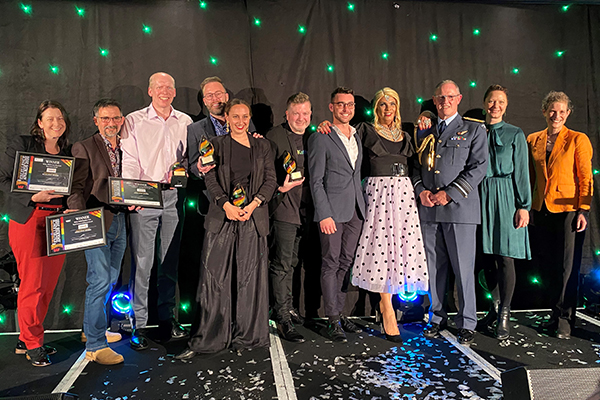 Awards Director Martin King says, "It is my pleasure to announce the GCSB and NZSIS as the winner of the Westpac Supreme Award. With a focus on reflecting the country they seek to protect, their policies and practices embrace the rainbow community and champion the journey they are taking towards achieving a diverse and inclusive culture."
These annual awards bring together organisations striving to improve diversity and inclusion for all LGBTTQI+ people, and celebrates the progress and achievements being made across Aotearoa New Zealand.
This year's category winners are:
Westpac Supreme Award: Government Communications Security Bureau (GCSB) and New Zealand Security Intelligence Services (NZSIS)
The SKYCITY Community and Advocacy Award: Auckland Council
The Simpson Grierson Impact Award: Kathmandu Ltd
The Partners Life Emerging Award: Government Communications Security Bureau (GCSB) and New Zealand Security Intelligence Services (NZSIS)
The Newmarket Business Association Executive Leadership Award: Air Marshal Kevin R. Short, Chief of Defence Force, New Zealand Defence Force
The Chorus Ambassadorship Award: Marcel Goulding, ASB Bank
The Grant Thornton Innovation Award: Auckland Council
The Purple Sherbet Representation in Marketing Award: ASB Bank
The Rainbow Tick Training and Development Award: Government Communications Security Bureau (GCSB) and New Zealand Security Intelligence Services (NZSIS)
The Rainbow Tick Non-Commercial Sector Award: Auckland Council
The Westpac SME Rainbow Inclusivity Award: Te Kawa Mataaho, Public Service Commission