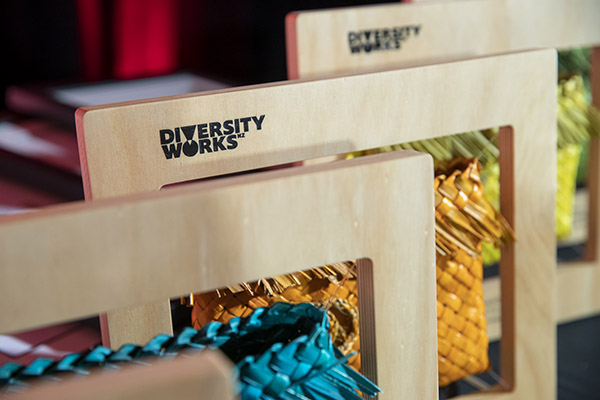 The introduction of a new category in 2020 will allow the Diversity Awards NZ™ to celebrate even more organisations doing workplace inclusion well and doing well because of it.
The Impact Award will recognise organisations that provide a service that is having a measurable impact on New Zealand workplaces and our workforce.
"The award will be given to a programme or initiative that targets a diversity dimension or inclusion objective and is delivering positive benefits to workforce participation and engagement and business productivity, whether at a workplace or industry level," says Diversity Works New Zealand Interim Chief Executive Adrienne Miller.
Previously an organisation could enter an initiative only if it was advancing a culture of diversity and inclusion within its own workplace, she says.
"This meant we were unable to showcase some of the amazing work being done by service providers or industry representative groups impacting a broader subset of the workforce," Miller says.
Another change this year is a name update for two of the award categories – the former Diversability Award becomes the Breaking Barriers Award and the Positive Inclusion Award will now be known as the Rainbow Inclusion Award.
"The new names better reflect the essence of the categories," says Miller.
Entries are open now and the addition of the new Impact award brings the total number of categories to 10 – read full category descriptions here.
Our independent judging panel will again have the discretion to confer a Small Organisation Excellence Award in any of the categories this year. These are available to organisations with fewer than 50 employees and recognise that initiatives developed by small and medium enterprises in our cities and regions play an important role in creating a truly inclusive workplace culture in New Zealand.
Finalists will be announced in early June. All category winners will be announced at the Gala Dinner event held in Auckland on Wednesday, 26 August and will be eligible to be named the 2020 Supreme Winner at that event.
Entry to the awards is free – head to the Awards page to find out how to enter.
Get help with your entry
We are looking forward to your organisation being part of our awards programme. If you have any queries, please get in touch at awards@diveristyworksnz.org.nz or by calling 0800 DIVERSITY (0800 348 377).