Finalist
---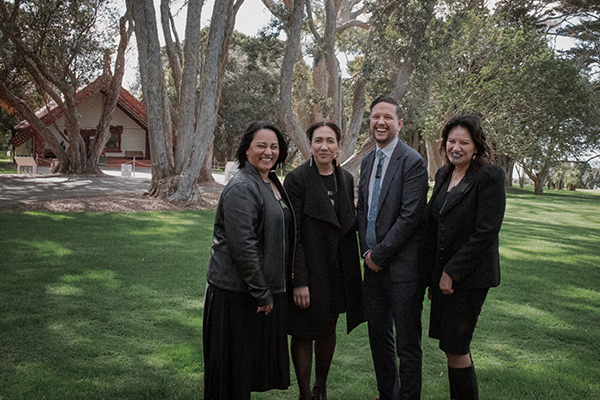 At the beginning of 2020, the world entered an unprecedented era of fear and uncertainty.
Telehealth services played a crucial role in the frontline response to the Covid-19 pandemic, providing information and reassurance on a range of health issues to those unable to leave their homes.
Whakarongorau Aotearoa New Zealand Telehealth services, the social enterprise behind telehealth services such as Healthline, the Covid Healthline and the national sexual harm service Safe to Talk, recognised the need early on for Māori- and iwi-led initiatives in order to reach isolated and at-risk communities, notably Māori who were most impacted by the pandemic.
Partnering with Te Hau Ora O Ngāpuhi, Te Arawa Lakes Trust and Te Taiwhenua o Heretaunga, Taki-o-Autahi was created as a co-governance body to encourage Māori participation in the national Covid-19 vaccination programme.
"In October 2020, the first Māori partner contact centre was established with Te Hau Ora Ngāpuhi," says Whakarongorau Head of Māori Service Development Melissa Grant –  a qualified counsellor with more than 15 years' experience working in Māori mental health, addictions and domestic violence sectors.
"The success of that partnering and the impact on our collective tangata whaiora was a catalyst to initiate further partnerships."
Taki-o-Autahi is now led by all four organisations and iwi partners with equal financial, leadership and delivery responsibility.
Together they redesigned call guidelines that were culturally appropriate and empowered Māori advisors to be themselves and build trust. Callers to the Covid Healthline or Covid Vaccination Healthline were given the option to speak to a Māori advisor.
"The Māori Pathways are services built around whanaungatanga and focuses on the relationship between the iwi partners and delivering a more relevant service to tāngata whaiora," says Melissa. "It is a tailored model that fits a 'traditional' call service centre within iwi kaupapa."
As the demand for these services grew, the supporting workforce needed to grow apace. For many, employment by the iwi partners was their first job. It provided stable work through the uncertainty of Covid-19, and an opportunity to improve chances of future success, thanks to the transferable skills they gained.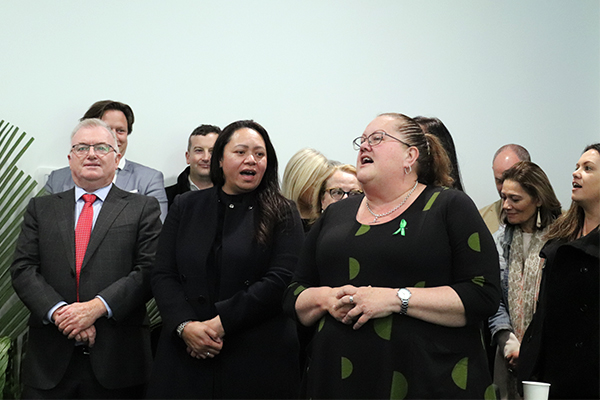 "Creating meaningful jobs in high unemployment communities matters," says Melissa. Te Hau Ora o Ngāpuhi has now become the biggest employer in Kaikohe.
"All Whakarongorau kaimahi are paid at least a living wage. For some, this has enabled them to get on top of their bills, save, pay down the mortgage, or start looking to buy their first home."
Commitment to the Te Tiriti partnership has extended to the greater organisation through Ahurea Tuakiri, a te ao Māori learning programme that includes basic understanding and skills in te reo Māori, tikanga Māori and Te Tiriti o Waitangi.
 "This is currently being delivered to all Whakarongorau staff and is now a mandatory training for all new kaimahi to attend," says Melissa.
Ultimately, she says, the partnership is "mana enhancing" – from providing financial stability, to personal development, to the opportunity to be of service to one's own people.
"To be a part of delivering real transformational, intergenerational change has opened the doors for other opportunities."