Small-Medium Organisation Winner
---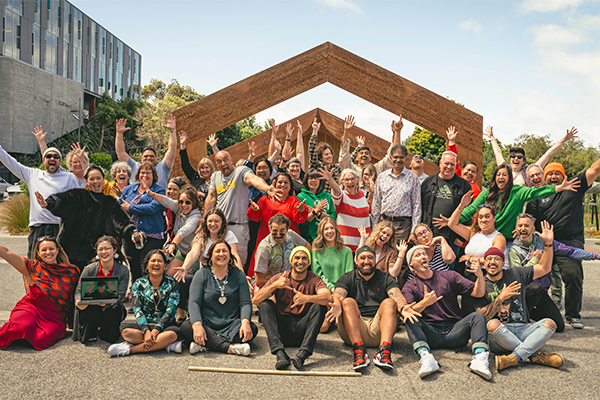 If you've ever wondered how industries communicate their needs to the education and training institutions that provide learning opportunities to workers, and vice versa, the answer is workforce development councils (WDCs).
Aotearoa has six WDCs, or Ohu Ahumahi, whose job is to set standards and shape the industry qualifications that are offered by vocational education providers in their sectors. Toi Mai is the collective WDC for Ngā Peka o Toi, the six groups that oversee the creative, cultural, recreation and technology industries of Aotearoa.
Toi Mai is required by legislation to improve access, equity and success for Māori in vocational education. However, Toi Mai has gone beyond their mandate to ensure its own workforce also enjoys the same opportunities, ensuring the organisation is able to "walk the talk" as a Crown partner.
This starts from the top down, says Toi Mai CEO Dr Claire Robinson, who along with Poumatua Tama Kirikiri, created a partnership-leadership model from the outset.
"Toi Mai was established in October 2021 to be the voice of our industries. When Tama and I started this conversation about joining Toi Mai, we felt it was a great opportunity to do things in a way that for many people are just hypotheses. Starting a brand new organisation from the ground up meant that we could ask, what does a Te Tiriti-honouring organisation actually require?"
"That's the only way you can really be Tiriti led," adds Tama. "When you have two people at the top making decisions in a joint, mana-to-mana relationship."
The goals they set themselves were ambitious – the first being to employ 50/50 Māori and non-Māori kaimahi to ensure the burden of transformation does not fall on a few Māori staff.
Starting with recruitment, which often excludes certain applicants before they even reach the interview stage, Toi Mai introduced a wānanga process where four to five candidates for roles engage in a wānanga/talanoa style conversation with senior staff. The process ensures unsuccessful candidates leave with their mana acknowledged and intact.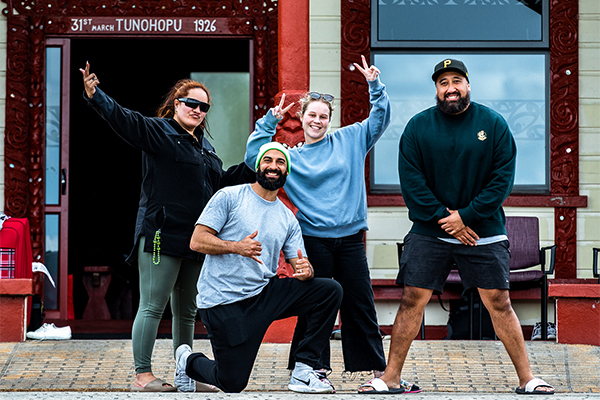 "Once all our establishment kaimahi we were on board, a suite of ingoa tūnga (job titles) were born out of wānanga that aimed to ensure that te ao Māori and whakaaro Māori were core to kaimahi understanding of their roles in the organisation," says Claire. She adds that the titles are statements of action rather than a word-for-word translation of an English job title.
They began applying mātauranga Māori concepts to the organisation's structure, documents and processes, and normalising tikanga, te reo and mātauranga Māori in daily mahi. This is supported by a dedicated Poururuku Rāngai Taketake, a well-established rōpū of kaimahi Māori within Toi Mai, as well as groups that work across all of six of the Ohu Ahumahi councils.
"Each of our industry sectors is a peka (tree branch) and part of the greater ngahere of Te Wao Nui o Toi, a metaphor that draws inspiration from Te Wao Nui a Tāne and a diverse, healthy and thriving ngahere (forest) ecosystem," explains Claire.
Within 12 months of establishment, 30 per cent of kaimahi, 57 per cent of the executive leadership team and 57 per cent of the Toi Mai board were Māori. A further 15 per cent of all kaimahi identified as Pacific.
"In a mature organisation, any one of those goals would be ambitious," says Claire. "What Toi Mai has achieved in a short space is a testament to the transformational power of having these goals up front and non-negotiable."