Finalist
---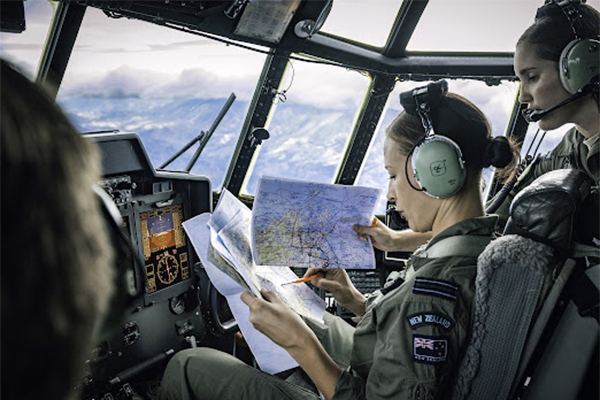 Recognising the role leaders play in achieving gender equality, the New Zealand Defence Force introduced a charter providing executive and senior leaders with a way to visibly demonstrate its ongoing commitment to being a diverse and inclusive organisation.
The New Zealand Defence Force (NZDF) is one of New Zealand's biggest organisations, dedicated to keeping Aotearoa safe at all times. It consists of three services: the Royal New Zealand Navy; New Zealand Army; and the Royal New Zealand Air Force, and is commanded by the Chief of Defence Force. It has more than 15,000 personnel, more than 9000 regular force (military) personnel and reserve force personnel and some 3000 civilian members.
Despite the growth in gender representation over the past 10 years, the NZDF recognises the challenges it faces in increasing the participation of women across its trades and roles, particularly in senior leadership roles. Women are also still underrepresented in areas they were previously excluded from.
Attracting and retaining a more diverse workforce in terms of gender and ethnicity is part of the NZDF Strategic Plan 2019–2025. In 2020, it formally adopted the United Nations Women's Empowerment Principles (the UN WEPs) - becoming the first military in the world to do so. NZDF is also part of the Gender Tick's Gender at Work Community.
In December 2021, the Gender Equality Charter was introduced as a tangible way to further progress gender equality and keep it top of leaders' minds.
Director of Diversity and Inclusion Nina Russell says the charter, and its associated workshop, was developed through a process of reviewing research and initiatives grounded in actions leaders can take to strengthen the foundations of achieving gender equality.
Wāhine Toa Programme Lead, Lieutenant Colonel Alana Stone notes "The charter intentionally aligns with NZDF's organisational values to which NZDF leaders are ultimately held accountable to. All members of the NZDF Executive Committee were invited to review and contribute feedback on the charter and were individually briefed. The Executive Committee took part in a comprehensive workshop on gender bias and backlash, exploring current and historic gender bias at systems and individual levels, and highlighting actions required from leaders to drive transformational change," she says.
The initiative focussed on the NZDF Executive Group, including each of the Executives' leadership teams (Tier 1 and 2 leaders) – approximately 150 leaders. They all completed the workshop and became signatories of the charter.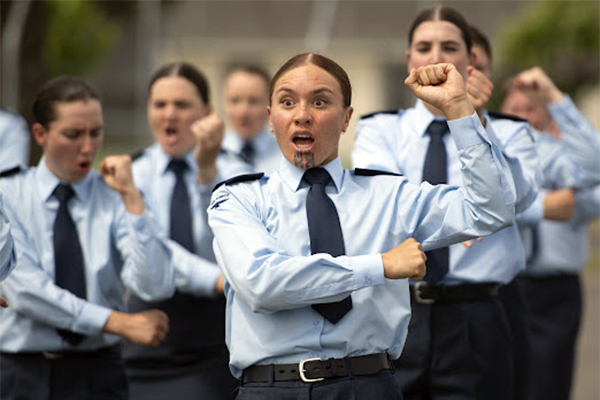 The workshops provided a new perspective to the systems, structures, processes and culture of the NZDF which was, at times, challenging for participants.
"Whilst they did not design these systems and structures, some of our leaders have benefited from them, often unknowingly," says Nina.
"The workshop approach sought to counter these challenges by coming from a place of support, enabling a safe and blame-free space for both curiosity and challenge in our kōrero. Some of these discussions and workshops unearthed hard conversations and some senior members shared their own personal experiences of gender bias and backlash faced over their careers. Despite these challenging conversations, each workshop had meaningful dialogue, insight and reflection on the role as a senior leader in influencing gender equality, as well as actions that could be taken to combat gender inequality across their organisations."
The charter has helped solidify the vision that the NZDF is an organisation where all genders can thrive and gender equality is a priority.
Chief of the Defence Force Air Marshal Kevin Short says, "I was happy to further demonstrate my commitment to gender equality with the signing of the Gender Equality Charter – and for my leadership team to do so as well. Gender equality and growing NZDF's gender diversity is something I am very committed to."