Finalist
---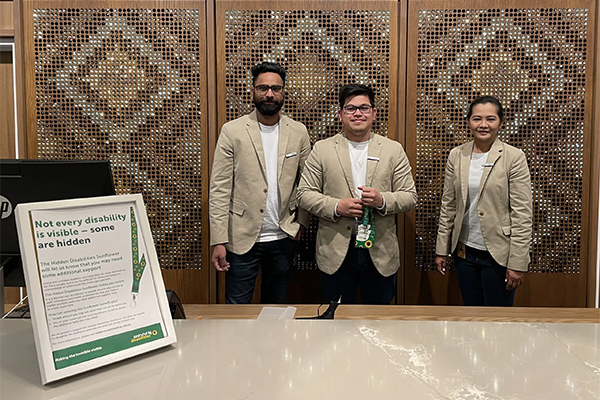 Honouring its company whakataukī He Kura te Tangata: People are precious, Hind Management has committed to empowering its leaders to build diversity, equity and inclusion (DEI) at all levels of its hospitality operation.
Hind Management builds, operates and manages businesses across Aotearoa, with 650 employees across 10 locations and a portfolio that includes seven Sudima hotels, Novotel Christchurch Airport, two independent spas and four independent restaurants and bars.
"Sudima and Hind Management have always offered acceptance and equity for employees, regardless of culture, colour, caste, creed, gender, sexual orientation, age or physical ability. It is our why. We intentionally address barriers for employees and empower DEI capability in our leadership team," says Chief People Officer/Pou Here Tangata Phillipa Gimmillaro.
The company's DEI ethos is embedded in its Environmental, Social and Governance (ESG) Strategy and Framework, which recognises Aotearoa's founding document in Te Tiriti o Waitangi and outlines how Hind Management is reframing its business and operations through a te ao Māori lens, building cultural capability across the organisation.
Using a DEI framework and, wherever possible, aligning its actions to the United Nations Social Development Goals, the company provides tools for leaders to create environments of inclusion and ensures accountability through reporting and contractual requirements for individual senior staff and managers.
"We communicate our values in the recruitment process and induct all new employees into our values: we care, we work together and we do the right thing. We then attract people who cherish those values," Phillipa says.
The leadership team comprises senior leadership and middle management – anyone with manager in their title and team leaders. It also includes the voluntary members of the Care Team, an initiative set up by leadership to act as a voice for employees, giving them a way to safely share their opinions and feedback on initiatives and hold senior leaders accountable to the needs of their people.
The commitment to inclusion has driven a raft of initiatives to empower DEI capability in the leadership team and address barriers for employees.
When the company introduced its cultural review and realignment of the organisation through a te ao Māori lens, it countered some resistance. One strategy to address resistance included employing key leaders with an excellent understanding of te ao Māori and te reo Māori, which in turn saw an increase in employees identifying as Māori.
When the company signed the Pride Pledge and initiated a series of Rainbow workshops, some managers were hesitant.
"We made workshops optional and encouraged, listened and explained our why. The response has been wonderful with several employees remarking how they better understand the barriers for those people identifying as LGBTQ+," Phillipa says.
Employee bathrooms have been redesigned to ensure inclusion of the Rainbow community, including providing sanitary bins in all toilets to support transitioning employees of all genders.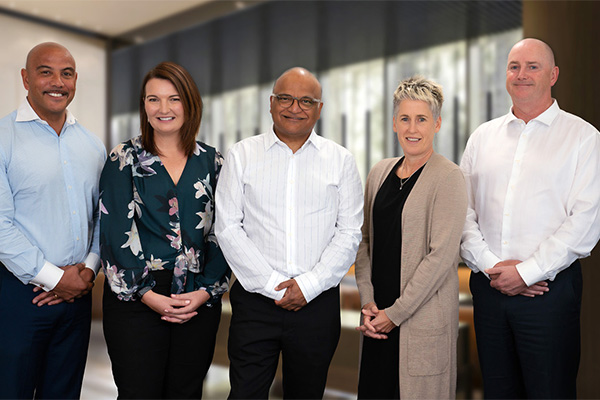 The company has maintained a commitment to The Accessibility Tick and constantly looks for ways to include disabled and neurodiverse people within its workforce. It also harnesses diverse leadership from within where possible.
"With Ngāti Whakaue iwi, in 2014, we established a tertiary scholarship offering a pathway to management for Māori youth. Nine years later, we welcomed Awatere Douglas, the first scholarship's recipient, to our leadership team as Hotel Manager of Sudima Lake Rotorua. The second recipient of this scholarship graduated in March 2023. Between 2018 and 2023 we supported her transition and continue to do so with new rainbow policies, including paid transition leave."
Comments from employees reinforce that the leadership strategy builds an inclusive culture.
One of several Ngāti Kurī rangatahi trainees at Sudima Kaikōura, says that she felt a true sense of inclusion. "We're all family here, blood or not."
Bipul, a Nepalese man who joined Sudima on a Migrant Exploitation Protection Work Visa after an appalling employment experience elsewhere, says, "When I joined I didn't feel like I was a part of just a workplace; the team made me feel like I was a part of a family. I was treated with respect, kindness and very welcomed."
Phillipa Gimmillaro says Hind embraces DEI as a broader measure of the organisation's success than financial results. "Our most important value is to care."