Finalist
---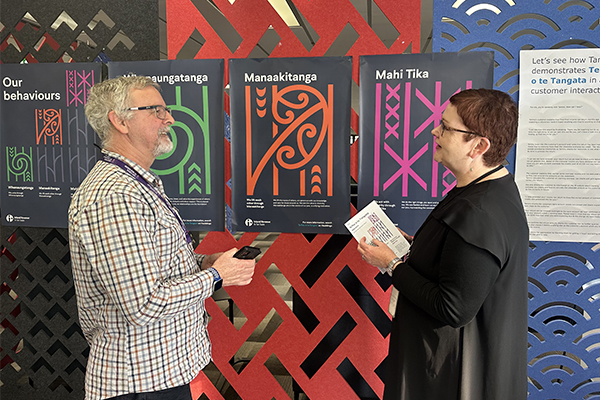 Te Tari Taake Inland Revenue (IR) has chosen to strengthen its culture of support and inclusion for all its people by more deeply embedding te ao Māori across the organisation.
Its Te Pou o te Tangata initiative set out to define the organisational behaviours that will help IR to build on the momentum of a seven-year business transformation.
Inland Revenue plays a critical role in improving the economic and social wellbeing of New Zealanders, collecting 80 per cent of the Crown's revenue as well as collecting and disbursing social support programme payments and providing the government with policy advice.
"Over time IR had built various ways of describing how we work that resulted in a cluttered, confusing landscape for our people. Te Pou o te Tangata sought to create a single set of simple and meaningful organisational behaviours to guide how we conduct ourselves in all areas of the business," says Domain Lead, People Strategy and Capability Sam Evenson.
"For this initiative to be successful, Te Pou o te Tangata had to be inclusive of all people. The behaviours needed to be meaningful and reflect the views of our diverse IR whānau of 4,000. Most importantly, it needed to be designed and delivered in a way that was meaningful to our Māori colleagues," Sam says.
Harnessing te ao Māori concepts of whanaungatanga and manaakitanga, Te Pou o te Tangata took an inclusive design approach over a period of six months to seek input and test outcomes.
The initiative was co-sponsored by two members of the Executive Leadership Team (ELT) and co-led between the people strategy and Treaty strategy functions.
The small project team of six was supported by a broader team of more than 20 people. This group included representatives from every business group and people networks, including the Māori, Pasifika, Multicultural, Rainbow, Diversability and Women's networks. Additional representation from the Māori networks and Te Kāhui Tūhono team, along with IR's Kaihautu Rautaki co-lead, ensured the Māori perspective was well represented in all areas of the initiative.
Engagement centred around organisational wānanga with face-to-face workshops across the country in May to August 2022. Additional wānanga were held with each of IR's people networks to ensure the views of these groups were amplified and undiluted in the overall feedback.
This inclusive approach provided multiple opportunities to engage to ensure equitable opportunity to contribute. An estimated 65 to 70 per cent of the organisation participated in some way.
Insights were analysed and categorised, with key themes reviewed and redefined against te ao Māori concepts.
An organisation-wide survey tested these revised themes and invited feedback, then the broader project team used a te ao Māori-first approach to identify the organisational behaviours expressed through the insights.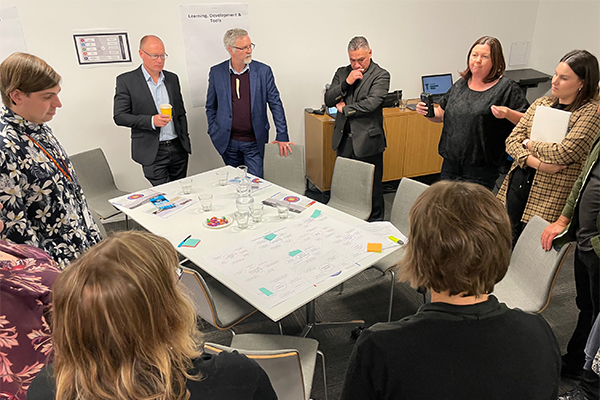 IR engaged with a Māori-led creative agency to formulate the story of Te Pou o te Tangata, told through Māori designers and Māori voices using the language shared by its people. The outcomes were announced in November 2022 and then launched in March 2023, with virtual events hosted by the Inland Revenue Commissioner to ensure everyone could attend regardless of their role or location.
"The embedding of Te Pou o te Tangata is already happening," says Sam Evenson. "It is recognised within Te Pae Tawhiti (our long-term strategy) as the way we will work to deliver on long-term strategic goals."
Employee evidence demonstrates the truly inclusive design and delivery of the initiative.
"As a Māori wahine, I feel heard, I feel safe to voice my thoughts, and to fight for change. Most importantly, I feel valued," says a Te Roopu Awhinatia representative.
Adds a representative from IR's He Toa Takitini – Rainbow Network, "It has meant everything … To see values that the networks including He Toa Takitini live and die by now Te Tari Taake-wide is beautiful. If the values are held up, we will flourish and so will everyone else."