Finalist
---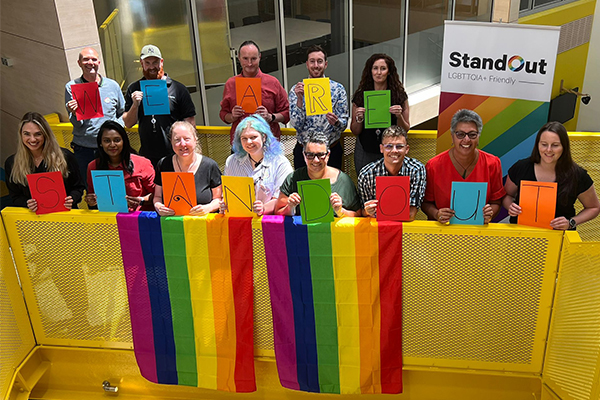 When a senior manager at Downer New Zealand sent out a business-wide email describing her experiences as a married lesbian woman in the workplace, the responses – both positive and negative – highlighted the need for a support network for LGBTTQIA+ employees.
The StandOut Community was formed in 2022 to provide a safe place for Rainbow employees at Downer to come together, connect and share experiences, resources and support, while challenging stereotypes and raising awareness of the importance of an inclusive workplace.
Downer New Zealand employs 10,000 people providing services across several sectors including transportation, telecommunications, facilities management, hospitality, laundries, water, open spaces and energy.
StandOut Community Manager Jake Barker says before StandOut was formed, there was a small group of LGBTTQIA+ who provided support for each other. However, an email sent by National Manager for Defence Facilities Janet Mays calling for expressions of interest in forming a national Rainbow community brought about significant change.
"Janet Mays' email generated over 300 responses, most positive – but some not. On one hand these responses highlighted the large support for the community in Downer, but on the other highlighted the need for a community to be formed," says Jake.
After the StandOut community was formed, self-identified Rainbow community members working at Downer increased by 600 per cent from five to 30 people.
The group has led to a number of initiatives including hosting a forum to bring together community members, a national roll-out of supportive signage, training and education opportunities for all employees, an Allies and Members register, and the development of several events to celebrate Pride both at Downer, and within the wider community.
The inaugural forum was significant for StandOut members.
"Community members were flown from around the country to Auckland and came together to share stories and discuss important issues and plan out the group's top priorities. This forum, the first of its kind in Downer, drove workplace diversity by putting community members directly in touch with each other, giving life to this important community support," says Jake.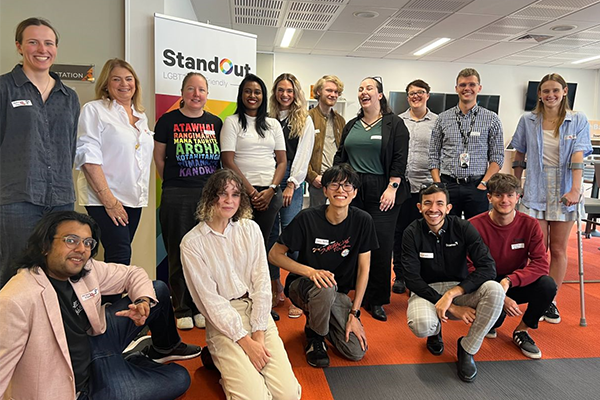 Support from senior leadership has been significant. Many of the negative responses to the original email came from the Transport sector. Executive General Manager Craig West quickly took action.
"On becoming aware of the attitudes expressed by people in his business, Craig stepped in, bringing his mana to support the Rainbow communities as the StandOut Executive Sponsor," says Jake.
"From the beginning, Downer executives have provided strong support for the community and played a crucial role in governing StandOut."
Feedback from community members demonstrates the effect StandOut has had on both their professional and personal lives.
"I have worked in the construction industry for five-plus years and actively hid my sexuality out of fear I would be discriminated against, disadvantaged, or simply be bullied. It is extremely tiring, thinking through every word you are going to say before you say it, to ensure you don't slip up, however it just becomes the norm. A second 'self' I would turn on when I walked into work.
"This was me when I first started with Downer. There was no visibility for Rainbow matters anywhere in the business. However, once StandOut formed, I joined and found my community. A community that I am proud to call my whānau. StandOut has helped me own my difference, it has provided me connection to those like me and has signified to me that I can simply be me at work and I have Downer's support!"