Highly Commended
---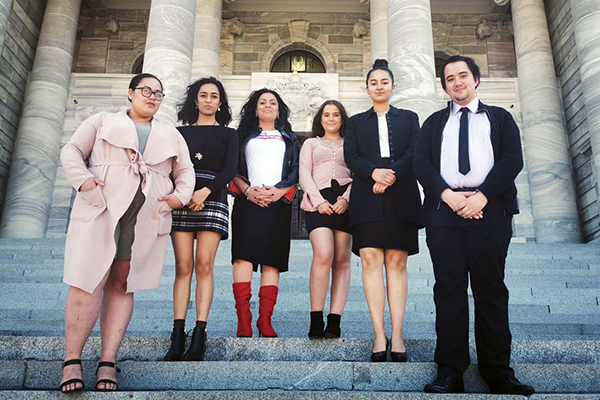 By bridging the gap between unemployment and employment through career mentoring, training and development, Talent RISE is creating a brighter future for marginalised Māori and Pasifika youth.
Talent RISE is a not-for-profit foundation launched in 2018 by Talent International (NZ) Ltd, the local arm of a global recruitment organisation. Recognising that youth unemployment is a local and global issue, Talent set out to demonstrate how recruitment companies can proactively change the status quo by challenging employers to create equal opportunities for rangatahi.
The Talent RISE programme targets NEET (not in employment, education or training) Māori and Pasifika aged 18 to 24 who have experienced barriers to securing employment because they belong to one or more marginalised demographic groups.
Participants come from varying circumstances and backgrounds and include youth who have experienced intergenerational trauma or are dealing with health, wellness or mental health challenges. They may belong to low-income families with whānau dependent on receiving benefits or social or emergency housing support, have childhood experiences with Oranga Tamariki or be disconnected from their communities, culture and whānau.
Most are referred to Talent RISE by one of the programme's community partners that are part of the wraparound process designed to nurture these rangatahi. Talent RISE has established relationships with Vibe, Partners Porirua, You Coaching, Kōkiri Hauora and Orongomai and Koraunui marae.
"With this target demographic, our rangatahi often have low confidence and self-esteem, and at times struggle to find their identity and place in the community. Talent RISE offers more than an employment service; it provides a safe environment with an authentic commitment to work with each rangatahi to make them feel valued and understood," says Talent NZ Managing Director Kara Smith.
The Talent RISE programme (Rangatahi Mahere Whakapakari Mahi) is delivered quarterly with an intake of up to seven participants taking part in a strength-based offering of more than 70 workshops over a five-week period in Talent's Wellington office. This offers the rangatahi daily exposure to a corporate working environment.
Wellbeing and mindset are a key focus to ensure rangatahi set short and long-term personal, professional and financial goals.
"Our young people build their own personalised te whare tapa whā or fono fale pasifika health and wellness plan. This promotes individual buy-in and control over their own success. RISE engages with key support people to ensure strong and enduring networks are built around each rangatahi as they develop."
Another key foundation of the programme is the Employability Skills Framework, developed in conjunction with a pathways advisory group and the Ministry of Education. This framework underpins the Talent RISE programme content; individual workshops are delivered covering these skills.
Programme partners also contribute to the learning - Sapphire Consultants run sessions around communication and workplace ethics, introduction to health and safety and first aid training. AMP runs financial literacy sessions, Kaibosh Food Rescue donates kai for lunches and Dress for Success assists with professional styling, supplying a five-day capsule wardrobe for rangatahi.
Employment partners such as BNZ, AMP, Hnry, Domino's, NZ Post, Tech Resource People Limited, Fronde, Niche Recruitment, Chandler Macleod, Wellington City Council and the Greater Wellington Regional Council feed directly into the programme, providing industry exposure, knowledge and pathways.
Employers co-host rangatahi for a workplace visit so they can gain knowledge about different industries, explore career opportunities and meet with Māori and Pasifika employees who give an overview of their career pathway.
"Within each programme rangatahi establish strong relationships and create networks, providing them with an immediate support group and a sounding board as their careers progress," says Kara.
In the past two years Talent RISE has been co-funded by Talent and He Poutama Rangatahi, providing opportunity to enhance the programme with additional pastoral care and mentoring, driver licencing, identification (such as a birth certificate), personal hygiene kits and graduation taonga. The funding also provides for a quarterly wānanga held on a marae.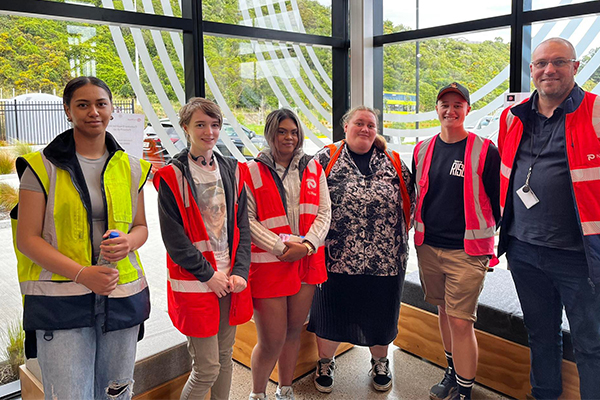 Since the first pilot programme, Talent RISE, with backing from its employment partners, has supported 105 rangatahi graduates, 93 per cent identifying Māori or Pasifika, to find meaningful work.
"RISE empowers rangatahi to feel valued, building their confidence and the belief that they can contribute something to a potential employer," Kara says.
"Through employment, our rangatahi positively contribute to Aotearoa's community and economy; they are not reliant on welfare and their general wellbeing is improved, decreasing the need for health and social services."
Within their local communities the Talent RISE graduates demonstrate what is possible, reducing intergenerational unemployment and showcasing the benefits of financial independence.
Several of the graduates are actively involved in the programme as mentors and presenters.
"This not only empowers our RISE rangatahi on the programme, but also our RISE rangatahi alumni."
The Talent RISE programme also educates employers on the benefits of building inclusive working environments.
"Cross collaboration between Talent, Talent RISE, their community partners, programme partners and employment partners is true to the RISE whakatauki: Ehara taku toa i te toa takitahi engari, he toa takitini - Success is not that of one but that of a collective," says Kaiārahi Talent RISE Manager Jessica Te Moananui.
"By addressing the NEET youth crisis, this mahi is providing a brighter future for Māori and Pasifika youth through employment and empowerment."