Finalist
---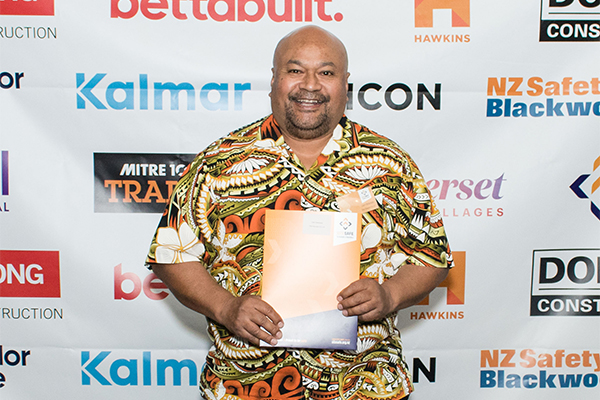 By offering scholarships to people from communities under-represented in the construction sector, Site Safe New Zealand is jumpstarting their careers and supporting the health, safety and wellbeing needs of the wider industry.
Site Safe is a not-for-profit health and safety organisation with more than 6,200 members representing businesses from all parts of the construction sector. Its goal is to support workers to get home to whānau at the end of each day. To achieve this, it provides education and resources on best practice systems and behaviours known to improve on-site health and safety.
Historically, New Zealand/European males have been the dominant demographic of the construction industry, yet health and safety statistics often reflect an imbalance in outcomes for other groups in the sector.
A scholarship programme to help develop future health and safety leaders is one of the actions Site Safe is taking to help address these imbalances, while encouraging people to see the construction industry as a place where they can thrive.
Five of the six scholarship categories provide opportunities to people who are traditionally under-represented in construction health and safety leadership. They include Māori, Pasifika, Women in Construction, Accessibility and Young People.
Potential participants submit an application to the category they identify with, outlining their work in the field and describing the benefits they see from the experience. The applications are reviewed by the Site Safe Education Team and recommendations go to the Executive Leadership Team for approval.
"Through this initiative we aim to raise educational outcomes and redress some of the barriers learners have faced such as low expectations, low prior achievement and institutional bias," says Education Manger Ben Parker.
Once accepted to the programme, participants receive complimentary training on courses in the Health and Safety in Construction programme. Successful completion of these courses leads to being awarded the New Zealand Certificate in Workplace Health and Safety Practice (Level 3).
Participants are offered mentoring support to complete training and assignment work, book courses and develop a learning plan to meet their needs.
Ben says equality of access and opportunity is an important part of a fully inclusive education system. To achieve this, it's important to understand and reduce barriers to participation and ensure every learner can develop the skills they need.
Once the course is completed, a celebration evening is held so the learners can graduate in style in front of their friends and family.
"They receive their certificate at a national industry event, both to give the learners the acknowledgement they deserve and to raise the profile and need to the wider industry," says Ben.
The Accessibility category was offered for the first time in 2023.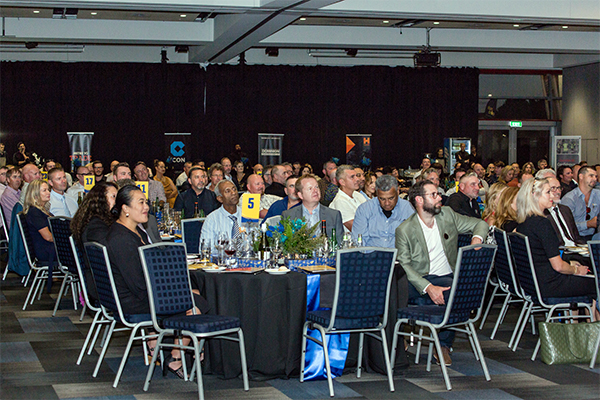 "It supports people who identify as disabled and/or neurodiverse and/or English Speakers of Other Languages. This category was added through identifying a growing number of our learners identifying with this category, and sub-categories, and builds on the work previously done to support accessibility in our learning spaces and key actions set out in our Education Strategy."
Since the programme began in 2018, Site Safe has awarded 150 scholarships to a diverse range of learners across Aotearoa.
While scholarship recipients are not employees of Site Safe, the organisation follows up with graduates six months after the completion of their course to gain a better understanding of its impact.
In 2021,100 per cent of graduates were still employed in the construction industry after six months, 76 per cent rated the programme from very good to excellent, and 82 per cent felt completing the programme had a positive change on the health and safety practices within their workplace.
Sixty-four per cent of graduates felt that completing the programme had already improved their career opportunities and 65 per cent said they were interested in continuing further education in Health and Safety.
"Through the scholarship experience, and gaining the New Zealand Certificate in Workplace Health and Safety Practice (Level 3), it is envisaged that scholarship graduates represent the diverse backgrounds of people in Aotearoa, New Zealand to support the health, safety and wellbeing needs of themselves, whānau and industry," says Ben.