Winner
---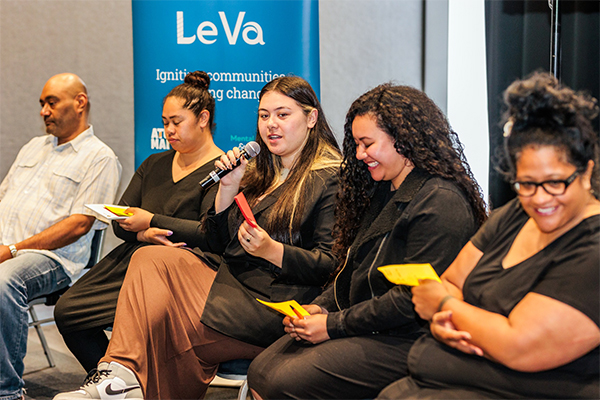 The Futures that Work Scholarship and mentoring programme is significantly growing the size and skills of the Pasifika mental health and addiction workforce in Aotearoa New Zealand, reducing health inequities for the Pasifika community.
The programme is delivered by Le Va, a Pasifika-led national not-for-profit organisation dedicated to supporting young people, families and communities to unleash their full potential.
Le Va has 15 years' experience providing high-quality, culturally relevant, clinically safe, evidence-informed and co-designed resources, tools, information, training, workshops and support services. These are designed to contribute to the best possible health and wellbeing outcomes for Pasifika families and communities.
As part of this work, Le Va is appointed by Te Whatu Ora Ministry of Health to provide Aotearoa's national centre for Pasifika mental health and addiction (MHA) workforce development.
In Aotearoa, there are significant disparities in the rates of mental illness and substance abuse between Pasifika and the general population.
Pasifika people have higher rates of mental health challenges, substance abuse and suicide attempts with more severe and complex needs compared to the non-Pasifika and non-Māori population says Le Va Chief Executive Denise Kingi-'Ulu'ave.
Pasifika under-representation in the MHA workforce creates disparities in outcomes, such as low access rates to mental health services. Reducing these health inequities requires a capable MHA workforce.
Le Va's Futures that Work programme challenges that shortage of Pasifika representation by increasing the capacity of the MHA workforce through financial study support, pastoral care, cultural leadership mentoring, and creating pathways to employment.
In the past 15 years, more than 1000 scholarships have been awarded with the following benefits for recipients:
Course fees are paid – up to 100 per cent of health course fees are paid to the recipient's tertiary provider and/or contributed to their student loan.
Wraparound workforce support – pastoral care, mentoring, cultural support, educational support, spiritual and peer support are offered.
Pathway to employment – career planning, and connection with employers are offered.
Scholarship recipients can also access a national mentoring programme workshop, regional mentoring workshops and a scholarship awards ceremony.
By building capability in the MHA workforce, the programme is strengthening cultural (Pasifika values and models of health care) knowledge, skills, and attitudes of frontline health and other staff in responding to people who experience mental health and addiction issues.
Futures that Work utilises the Teuila coaching and mentoring model to develop the workforce. The content focuses on enhancing scholarship recipient wellbeing and resilience. It also promotes a workplace culture that supports recovery for people who experience mental health and addiction issues," says Denise.
The aim is to encourage the workforce to reflect the values of respect, partnership, wellbeing, and whanaungatanga (Te Tiriti-centred and Pasifika informed).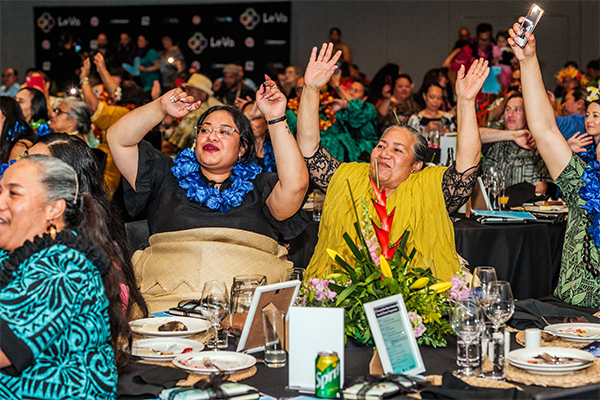 Insights collected pre and post the mentoring workshops allow Le Va to co-design with Pasifika for continuous improvement.
On average, the mentoring participants rated the programme 4.8 out of five in the post-evaluation survey.
Futures that Work is enhancing the cultural responsiveness of the public health workforce and growing and upskilling Pasifika workers so that services better reflect the populations they serve, says Denise.
In 2023 Le Va awarded the scholarships to 165 recipients, the most in one year to date. Financial support was provided for courses in social work (45 recipients), psychology (40 recipients), mental health (30), counselling (20 recipients), addictions (12), nursing (11) and allied health (7).
There was a range of Pasifika ethnicities including more than 40 recipients listing multiple ethnicities. The highest groups were 84 recipients of Samoan heritage, and 39 recipients who reported Tongan heritage. 
"We believe that the solutions lie within our own communities, so that is where you'll find us. We walk alongside churches, sports clubs, education centres, community organisations, and relevant groups with large Pasifika populations to ensure the right knowledge, skills and information is reaching the right people at the right time," Denise says.
"The purpose of Le Va is to support Pasifika communities to have the best health and wellbeing outcomes by unleashing their full potential."