Small-Medium Organisation Winner
---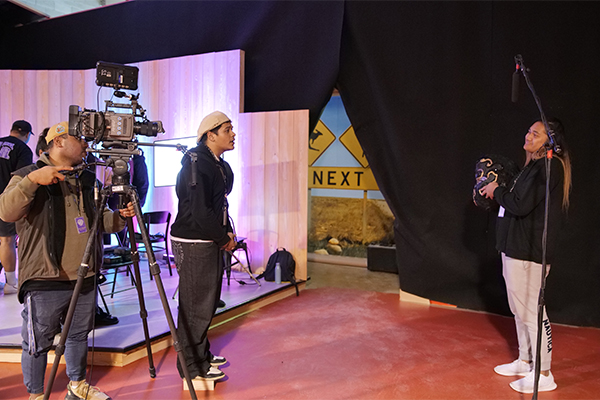 By attracting people from Māori and Pasifika communities to its mahi, Warner Bros International Television Production New Zealand is increasing the diversity of its workforce and creating a foundation to authentically tell the rich stories that are representative of Aotearoa's multi-cultural society.
Warner Bros International Television Production New Zealand Limited (WBITVP) started from small beginnings in 1993 as Touchdown Productions and has since grown into New Zealand's leading producer of unscripted television, becoming part of the international Warner Bros. family in 2014. Some of its best-known shows include The Block NZ, David Lomas Investigates, Celebrity Treasure Island and the drama Black Hands.
"We are proud of our people and the programmes we produce. However, we have identified the need to attract diverse talent, particularly people from Māori and Pasifika communities," says Head of Culture & Wellbeing Kari Hall.
One of the challenges is that, historically, most people in the industry have been white. Consequently, young Māori and Pasifika people don't see themselves as having a place in the industry, she says.
"Another challenge is that 90 per cent of our workforce are independent contractors, not employees, and are contracted for one project at a time. This lack of job security can be prohibitive for many Māori and Pasifika people, who may be under significant family pressures to have more stable jobs."
Pathways into the industry are also an issue, with many roles filled through word of mouth and social networks, which perpetuates existing privilege and biases.
Setting out to address these challenges, WBITVP partnered with Tāmaki Jobs and Skills Hub in 2021, identifying young Māori and Pasifika people who were interested in working in the television industry and offering them entry level roles. Through this partnership, three young people gained valuable production experience.
"One of our takeaways was that we hadn't provided the wrap-around support, mentoring and structured learning necessary to enable these people to succeed," says Kari.
In mid-2022, they scaled up this initiative into a more structured and comprehensive programme, now known as Square One. The programme offers a pathway into WBITVP and the television industry through an intensive two-day workshop, five weeks paid work experience with WBITVP for select workshop participants, and an alumni network and resources for all workshop participants, so they can stay connected and hear about upcoming job opportunities.
WBITVP invited young people from Māori and Pasifika communities already working at the company to be part of designing the initiative. This provided valuable insights into reducing barriers that resulted in WBITVP paying transportation costs for all workshop participants and making a conscious decision to not exclude people with minor criminal convictions or without their full drivers' licences.
Square One has been fully supported by the Senior Management team at WBITVP with all costs covered by the company.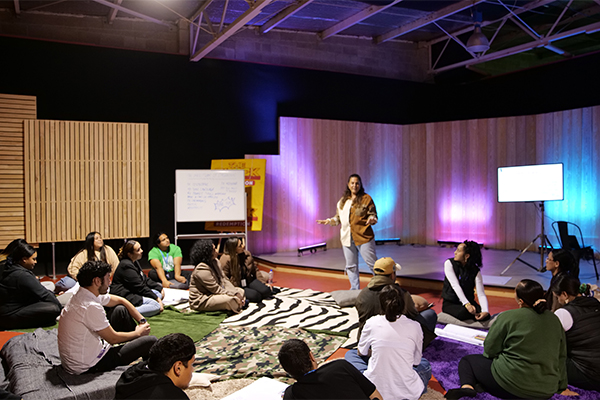 Though only in its early stages, this initiative is already benefitting young Māori and Pasifika. Raade Brown has worked on about 12 Warner Bros. productions, starting in an entry level Production Assistant role, then progressing to Camera Assistant and Junior Camera Operator.
"Having the opportunity to work at WBITVP has opened the chance to work in an industry that I love. My parents' and grandparents' generations focused on working to make money, not necessarily to follow your passions, so this opportunity has 100 per cent changed my life."
Angie Faapoi joined WBITVP in June 2022, and has worked on multiple productions, progressing through several roles.
"I would never have thought of applying to work at a company like WBITVP. I would have thought you needed to have prior experience to even get into the industry and I would have been fearful in case they were not friendly to my culture."
Increasing the diversity of the people working on productions builds WBITVP's pool of skilled, reliable talent, Kari says. "This translates to improved productivity and greater customer satisfaction, with broadcasters, funders and audiences responding positively to seeing Aotearoa's diverse communities represented in our productions."