Finalist
---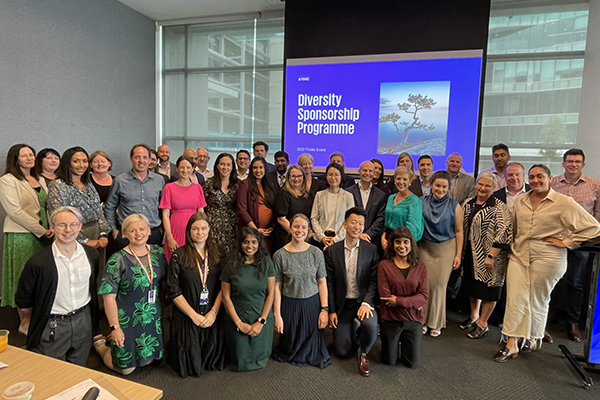 Having focussed on Inclusion and Diversity for a number of years, KPMG recognised that  there was still work to do to for the senior leadership to better reflect the diversity of Aotearoa, so introduced an initiative that uses sponsorship, rather than mentorship, to enable change.
KPMG NZ is part of the KPMG global network of professional firms providing audit, tax and advisory services. Its Diversity Sponsorship Programme, launched in 2022, aims to support development for minority groups that were underrepresented in KPMG leadership levels.
Research shows that minority groups face barriers to advancing, including a lack of sponsorship, networking opportunities, and biases in the promotion process, says KPMG Inclusion, Diversity and Equity Lead Sophie Hart.
"Because our background and experiences shape our views, biases exist in our organisation. We are far more likely to advocate for someone in the workplace because of an affinity or stereotyping bias. These biases can explain why the pace of change in creating diverse workplaces has been so slow – those currently in senior leadership roles may unconsciously informally sponsor, those who are 'like them'."
KPMG committed to taking affirmative action to level the playing field to reduce the effects of diversity blockers (such as affinity and stereotyping bias) and support the development of diverse leaders.
"The Diversity Sponsorship Programme is unique in that it shifts away from improving personal leadership skills to advocating for others and affecting collective change. We were deliberate about the purpose of sponsorship rather than mentorship," says Sophie.
The bespoke programme, delivered by Dr Jess Murphy, Founder of Pathway to Your Potential (P2P), paired 11 senior Partners with 11 diverse emerging leaders at KPMG for four workshops, with pairs catching up in between and a finale event where learnings from the programme were celebrated and recognised. Topics covered included effective sponsorship, building self-awareness, understanding the employee experience is not equal and committing to individual micro-actions to support change.
"Sponsors learnt to use their power, privilege and reputational capital to actively champion their sponsee, raising their profile as a leader within the firm. They also learnt new behaviours, promoting self-reflection and appreciation of difference as an asset," says Sophie.
Sponsees gained confidence and increased exposure to new connections to build their personal brand and career opportunities and were supported to make significant gains in their professional development and career progression.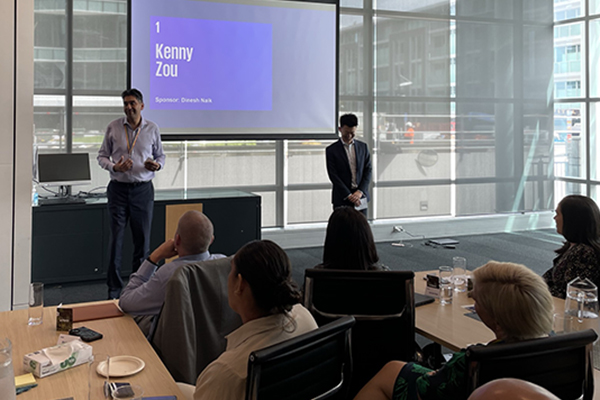 One of the keys to the success of the programme was the careful selection of participants.
"We recognised that the people we wanted wouldn't necessarily be people that would put themselves forward. Therefore, we created a bespoke process to remove barriers and get the representation we needed, using a combined approach of nominations and applications," Sophie says.
Applications for participants were opened to Senior Manager and Director levels, as this is the career stage shown to have the most impact in developing diverse talent. Participants were selected by a panel that considered their written entry and factors such as ethnicity, gender, LGBTQIA+, disability, contribution to KPMG internal Affinity Networks and whether they were already on any professional development programmes in 2022.
'We are making progress towards our diversity goals of representing the diverse communities we serve, however the rate of this change in our senior leadership is still slow," says Sophie.
KPMG has been able to take several elements that worked well in the Diversity Sponsorship Programme and integrate them into its learning and development process and continues to provide opportunities for the group to get together as a cohort and reflect on their experiences. The common reflections were increased confidence and sense of belonging.
"While we can't see the long-term benefits of this programme yet, we can already see a direct impact on the progression of the individuals."
All the sponsee group are attending a leadership/development course in 2023 (except for two who are currently on parental leave), with five of the participants also putting themselves forward to be a mentor on KPMG's internal mentoring programme.
The impact was further reiterated when a Partner commented that one of the participants wasn't "even on my radar" before the programme.