Medium-Large Organisation Highly Commended
---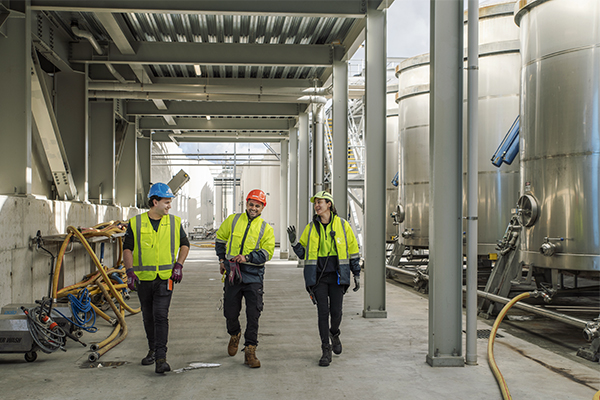 About 80 per cent of decisions about which wine to buy are made by women, so Constellation Brands NZ wanted to create an environment where women thrived at work, to better reflect the company's communities, customers and consumers.
Constellation Brands NZ is a subsidiary of Constellation Brands Inc, an international producer and marketer of beer, wine and spirits. Constellation Brands NZ (CBNZ) is a leading exporter of wine to the United States, with a portfolio of global and local brands. Its New Zealand operation employs around 290 people across its wineries and vineyards, Auckland head office and mobile sales team.
While gender representation within the company is strong at a companywide level, with 45 per cent of employees being female, female representation within operations, particularly in vineyards, is an ongoing challenge. Constellation Brands NZ also wanted to increase the number of women advancing into leadership positions.
For the past three years the company has placed an intentional focus on company culture centred around its One Team ethos, which promotes team over individual. All processes and programmes have been redesigned to align to this.
Julie Bassett, VP International HR & Business Enablement, says while all employees are the focus, the organisation has adopted a diversity, equity and inclusion lens in designing the programmes to ensure females can flourish.
 "As part of our broader culture journey, we are focussed on building an environment where women can thrive – increasing representation of females at all levels, ensuring pay equality and high levels of inclusion across all teams and locations, whether in rural vineyards or at head office in Auckland. We are thinking creatively to address these challenges for the long term," says Julie.
A suite of initiatives was designed to achieve this, including developing a new performance programme, reshaping the viticulture organisation, building robust career development frameworks and an operations pay matrix.
Transparent career pathways became a focus within operations, with career development frameworks designed for viticulture and wineries.
"As the largest function in our business, yet the lowest represented from a female perspective, viticulture was not structured in a way that supported career development or autonomy. The new Career Development Framework enables people to progress to new roles and across vineyard blocks to develop skills and take on additional responsibility incrementally. This has paved the way for several females to succeed," says Julie.
Designing the initiatives was deliberately focused around including managers and employees so it was owned by the whole team, rather than by People and Capability.
"From the outset there was ultimate buy-in from the top and this has not wavered. The tools reinforce a constructive team culture, a culture which we believe helps our women, particularly, to thrive."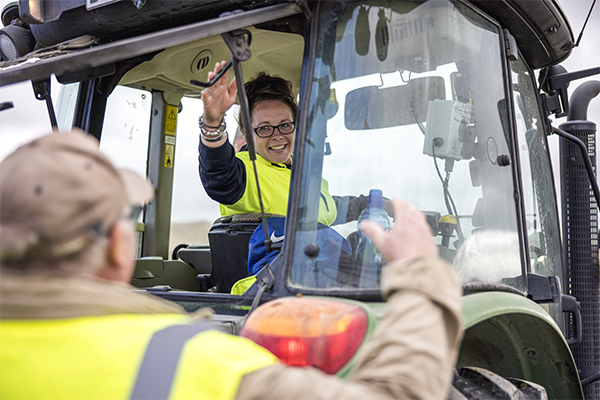 Team effectiveness workshops help managers lead behavioural change within their teams, and people leaders are provided with a mentor/coach for six months to help them work on a development plan to achieve their goals.
The organisation's Culture Survey shows significant progress.
"Our environment is leading to retention of talent, including females we might otherwise have lost, higher levels of women in leadership, low voluntary turnover and ultimately company performance," says Julie.
Vineyard Manager Claudia Clark joined Constellation Brands NZ straight from school in November 2016 to work in the vineyards. She has been supported through various training opportunities, both internally and externally, leading to her progressing to Operations Supervisor and now managing an entire block of vineyards including budgets and staff.
Viticulture Area Manager Craig Howard says, "For me it's not about gender, it's the right person for the role – the right skillset and attitude - which I'm seeing more and more females possessing in this industry, which is exciting. Our younger female recruits now look up to them and believe it's possible."