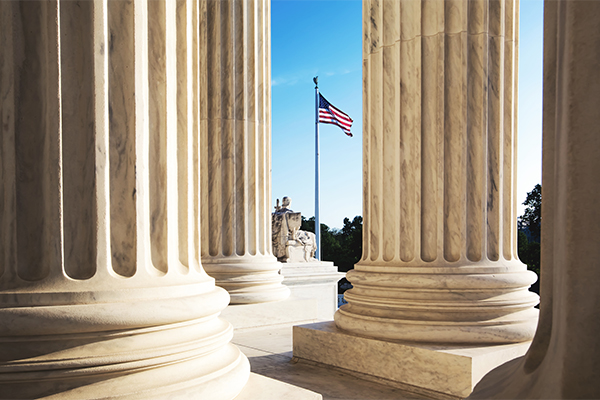 With the United States Supreme Court ruling late last month that race can no longer be considered as a factor in university admissions, observers have expressed concern it will impact diversity, equity and inclusion (DEI) programmes in corporate America.
While legally the decision does not affect workplaces in the States, some employment experts have suggested employers might rein in their DEI efforts to avoid potential legal challenges in the future.
Pauline Kim, an employment law expert at the Washington University in St. Louis School of Law, told Vox.com that the Supreme Court's decision to ban race-conscious measures in college admissions is likely to encourage more lawsuits against race-conscious policies in employment.
David Glasgow, executive director of the Meltzer Center for Diversity, Inclusion and Belonging at New York University Law School, told The Guardian that even if the court's decision does not directly apply to employers, it could embolden people inside companies to use the ruling as an excuse to push back on DEI initiatives.
Diversity Works New Zealand Head of Research and Development Pete Mercer believes there is little risk that these changes will have a flow-on affect in workplaces in Aotearoa New Zealand.
But he considers that it's important to pay attention to these shifts, especially for large corporates that are more likely to be influenced by global events.
"I would hope that corporate workplaces in New Zealand, even those that are subsidiaries of global entities, will continue to implement DEI practices that recognise Aotearoa's unique culture and history," Pete says.
Read more about the potential impact of the ruling on workplace inclusion programmes:
Affirmative action ruling could place target on US corporate diversity programs
Supreme Court just reversed affirmative action. What that means for workplace diversity
Four ways the Supreme Court's affirmative action decision could impact workplace DEI
How the Supreme Court's affirmative action ruling could impact corporate recruiting
Will global changes to DEI programmes have a flow-on effect for workplaces in New Zealand? Head to our Member Connect forum to share your views.