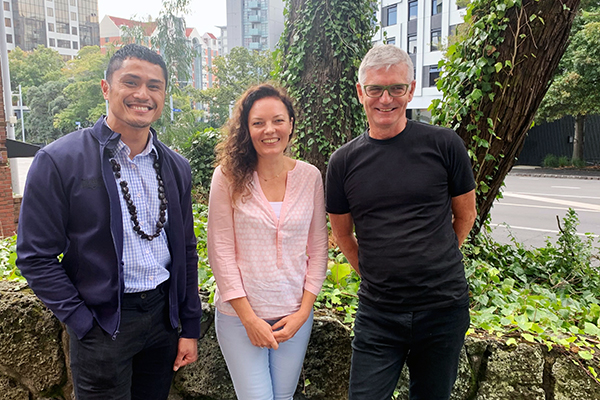 We have welcomed three new faces to the Diversity Works New Zealand office in the past month. Ola Ioane has stepped into the Head of Membership role, Dave Watson joins us as a Programme Delivery Manager, spearheading the work we are doing with The Construction Accord and Aggie Plappally is joining our Shared Services Team as a Business Support Assistant.
Ola comes to Diversity Works New Zealand from the Counties Manukau District Health Board where he has been working in the area of Pacific Health as a workplace development regional programme co-ordinator and project manager.
He has a decade of experience providing solutions in the finance and health sector and has a Bachelor's degree in Commerce from the University of Auckland and a Master's degree in Business from the University of Queensland.
Dave is a project manager, a collaborator, a relationship builder and a creative problem solver with a deep understanding of social and environmental sustainability in global and business contexts.
He is dedicated to supporting businesses to improve their sustainable practice and connect to purpose, and has run his own sustainability consultancy, GreenShoot Pacific NZ, worked as an energy efficiency consultant for the built environment and held head of department and leadership roles both in the screen production industry, and in the sustainability sector.
 Dave is excited to be part of our project to facilitate the co-creation of a diversity and inclusion roadmap for the construction sector.
Aggie joins the team as a well-travelled Business Support Assistant, having previously lived and worked in several countries including Poland, Spain and India. As a migrant, she appreciates the importance of learning about the culture you are living in as well as sharing your own culture with others to develop a feeling of belonging, and how this contributes to a diverse and open society.
Aggie has a Bachelor's degree in Business Management and Marketing from the University of Warsaw, Poland and a Master's degree in Intercultural Communication majoring in social translation and interpreting from the University of Alcala de Henarez, Spain.