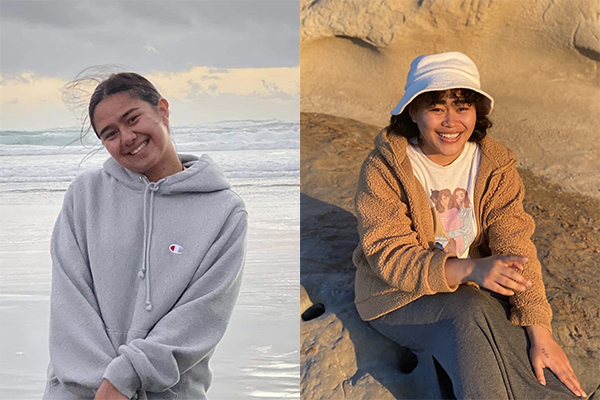 Meet Maia Hemara-Tylden and Kat Taufalele who have joined Diversity Works New Zealand in two newly created intern roles.
Maia, who has taken on the role of Cultural Support and Member Success Intern, is of Ngāpuhi and Ngāti Rangi descent. She maintains a strong connection to te ao Māori and is looking forward to incorporating this into her role with Diversity Works New Zealand.
"I wanted to work at Diversity Works New Zealand because I love the work that the organisation does and I enjoyed my papers at university that were centred around diversity and inclusion. So getting the opportunity to work somewhere that specialises in that and being able to learn even more is awesome."
Maia is a passionate Māori wahine who recently completed her Bachelor of Arts, focusing on Māori development and education. She is ready to support the Membership team and provide the wider Diversity Works New Zealand team with a Māori perspective, which is integral to the work the organisation does in the inclusion space.
Kat, who takes on the role of Member Success Intern, has worked in a range of equity roles promoting advocacy and inclusion in the public sector. Through her studies, she hopes to work within the field of family law, focusing on the experiences of minority and migrant communities.
"As a proud Pasifika woman, I'm very passionate about creating and being a part of spaces that welcome diversity, whether that's leading change within grassroot community movements or with the national body for diversity, equity and inclusion. The outreach levels may be different, but my heart for this work is still the same."
Kat is in her fourth year at the University of Auckland, studying a conjoint degree of Law and Arts, double majoring in Sociology and Pacific Studies. She has also completed a three-year research module, 'Art Scholars,' focusing on the experiences of Pacific female students within tertiary education.
Using both a western sociological and Pacific-centered approach, Kat aims to empower people within systematically inequitable institutions.
Kat was born in the beautiful kingdom of Tonga, and raised in South Auckland alongside her two brothers. As a poet, she is a lover of words and stories, and the many ways a conversation can be told.