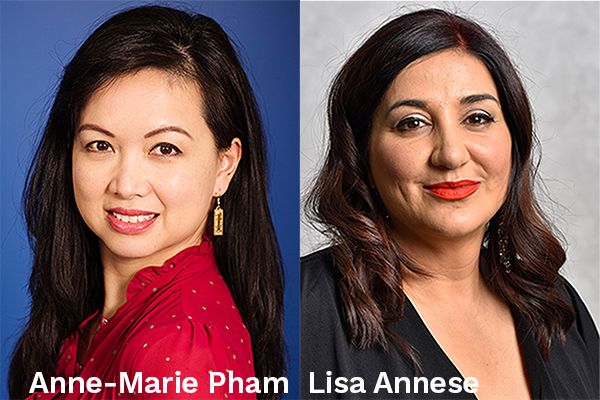 Diversity and inclusion champions from Australia, Canada and Hong Kong will bring a global perspective to next February's Whiria Ngā Kaha Workplace Inclusion Aotearoa conference, sharing trends, areas of focus and new perspectives that could inform strategies and next steps at a local level.
Lisa Annese, Chief Executive of Diversity Council Australia, will kick off the Scanning the horizon session on day one of the conference with an update from Australia. In her role, which she has held since 2014, Lisa leads debates on diversity and inclusion in the public arena.
She has led a broad array of ground-breaking, evidence-based research, including Australia's first national index on workplace diversity and inclusion, seminal research on the economics of the gender pay gap, and original work on Counting Culture and building Asian Leadership Capability, as well as research supporting individuals being "Out at Work", main-streaming flexible work and myth-busting workplace responses to sexual harassment and, domestic and family violence.
Anne-Marie Pham, CEO of the Canadian Centre for Diversity and Inclusion, is the second speaker at the session. She has worked with diverse communities and workplaces for more than 25 years and has a deep understanding of issues and opportunities related to diversity and inclusion. Anne-Marie specialises in mobilising, educating and sharing the latest research and promising practices on equity, diversity and inclusion in the workplace. She brings a unique set of skills and perspectives having worked as a diversity and inclusion lead for Spectra Energy and the City of Calgary, and as a trainer and facilitator for Human Resources and Skills Development Canada.
The last speaker in the session is Janet Ledger, the Acting Chief Executive Community Business. Headquartered in Hong Kong, Community Business is a not-for-profit organisation with a mission to lead, inspire and support businesses to have a positive impact on people and communities. It works with dedicated partners and consultants across Asia, Europe and the Americas. Janet has a proven track record of navigating through complexity and ambiguity, bringing people of different cultures and levels of hierarchy together and applying clear and critical thought leadership to deliver results.