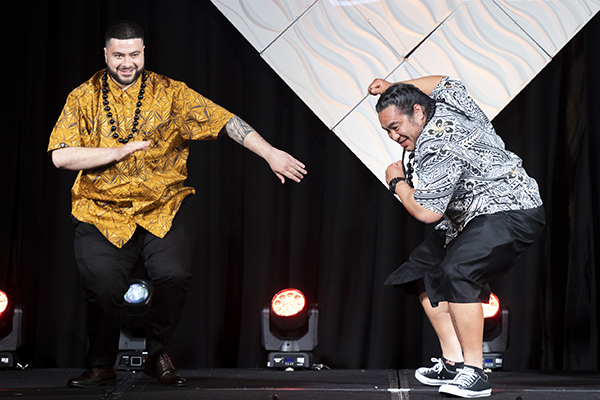 It's time for organisations to showcase the mahi they are doing to create more inclusive workplaces across Aotearoa.
The 2023 Diversity Awards NZ™ are now open for entries.
The categories are the same as the 2022 programme, with the Diversity Champion award introduced last year to celebrate the 25th anniversary of the awards returning in 2023.
This award is the only category acknowledging an individual who is excelling in building an environment of belonging, with the other five categories recognising the work of organisations.
Diversity Works New Zealand Chief Executive Maretha Smit says there have been very few changes to the programme following a review of the 2022 awards.
"We will, again, place emphasis on initiatives implemented, as opposed to strategies formulated. The strongest entries are those that can show strategic alignment, yet clearly demonstrate how specific initiatives resulted in improved performance on diversity, equity and inclusion (DEI) metrics for the organisation."
Category descriptions have been simplified to make it easier for organisations to decide which category to enter.
All entries related to initiatives to improve outcomes for Māori will be consolidated within the Ngā Āhuatanga o te Tiriti category.
"Our team speaks to so many people doing inspirational mahi and I know there are even more examples in our community. Please try to find some time to document your story - we really want to showcase your work to a wide audience and make it part of the collective learning in our community," Maretha says.
Watch the Awards Entry Assistance Workshop for guidance on preparing your entry.
Everything you need to know, including information on categories and judging criteria, can be found in the About our Awards section of the website. The frequently asked questions area includes a guide to help organisations select which category they should enter.
Entries close at 3pm on Tuesday, 2 May 2023.