Winner
---
By investing in literacy and numeracy for its people to improve health and safety reporting, Simcro Limited, a Datamars brand, unlocked a wide range of transformative inclusion outcomes.
Hamilton-based Simcro Limited employs 200 people in the global animal pharmaceutical delivery device industry. With an increased focus on health and safety reporting, it became clear that the majority of the company's production staff were struggling to complete leave forms, job applications, and incident forms, which stopped them applying for internal jobs and reporting hazards, near misses and incidents.
It was also identified that because English was a second language for the majority of the production team, there were communication and comprehension issues, which affected production processes.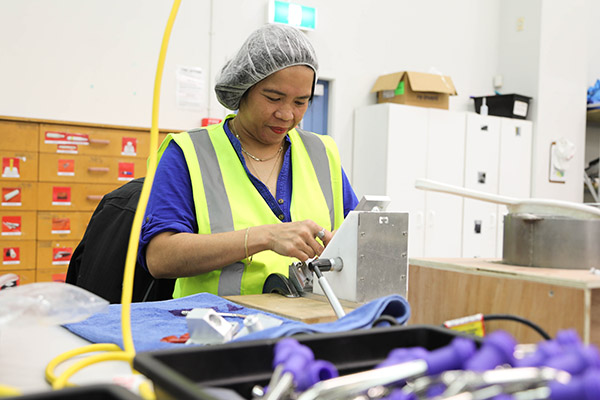 To address the issue, Simcro partnered with with NZQA-registered and accredited training provider Edvance to develop and deliver Foundations of Learning, a programme focussing on reading and writing skills, verbal communication, working with others and team management.
The manufacturing manager, assembly supervisor and HR manager worked together to identify team members who were finding communication challenging. All the participants were tested to assess areas that needed improvement, and the training courses were tailored to meet each of their needs. Fortnightly training sessions took place during work time over the course of seven months, with each session taking four hours.
HR Advisor Keryn Nilson says the programme has had a significant impact on participants.
"Their self-confidence, ability to use more English vocabulary and the frequency with which they use it have all increased dramatically. They have been introduced to a wide range of words, for use both at work and outside of work, and have woven these words into their daily life," she says.
"Everyone supported each other's learning by encouraging those with lower level skills while complimenting improvements, new-found knowledge and confidence. They provided the tutor, and the rest of the group, with continual feedback on how their new knowledge had been implemented in the workplace, discussing how these strategies worked or didn't work and how they may have done it better."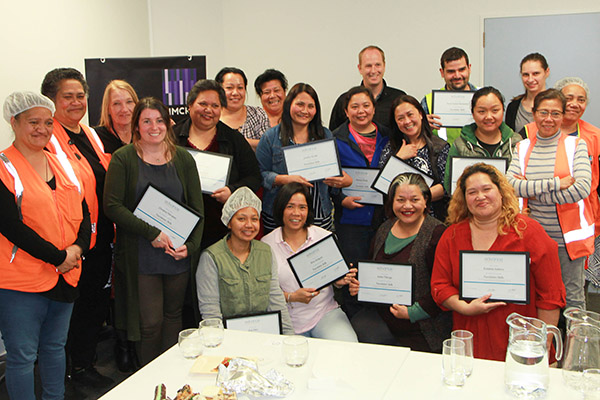 Managers and supervisors supported employees during the programme and a graduation and certificate presentation ceremony was held at its end. All participants were encouraged to give a speech sharing their achievements with senior leaders and other graduates.
"The majority of the participants reported that their English has improved significantly during the programme, which has helped them to gain confidence and communicate better with others, with one participant saying that she was able to play some of games learnt in the programme with her children at home," says Keryn.
"Shortly after completing the programme, three learners progressed further within the company."
Following the programme, 25 per cent more near misses and hazards were reported compared to the previous year, with the increase attributed to improved reading and writing skills. Foundations of Learning has since been extended to all other staff.
The judging panel said that Simcro Limited had demonstrated the important links between health and safety and diversity and inclusion. The evidence presented showed health and safety improvements for the company together with better engagement and achievement outcomes for employees.