Finalist
---
Mental health and wellbeing issues are complex, and interrelated. Vodafone New Zealand, in line with its "no one gets left behind" philosophy, has been dedicating resources to ensure that it supports its people in a way that recognises these facts.
Vodafone New Zealand has approximately 2,400 employees nationwide, providing connectivity to 2.9 million customers. In 2017, the company launched Manawa Ora, its wellbeing programme, which has led to a growing internal awareness of and conversation around mental health and wellbeing.
In late 2018, Lani Evans, Vodafone Foundation Manager, had the idea to create a network where Vodafone employees could support each other in more sensitive and personal situations. Importantly, the network would be non-hierarchical and would not be specifically tied to any one issue. Evans says these factors will allow "all participants to contribute and be valued equally, no matter their background or day job."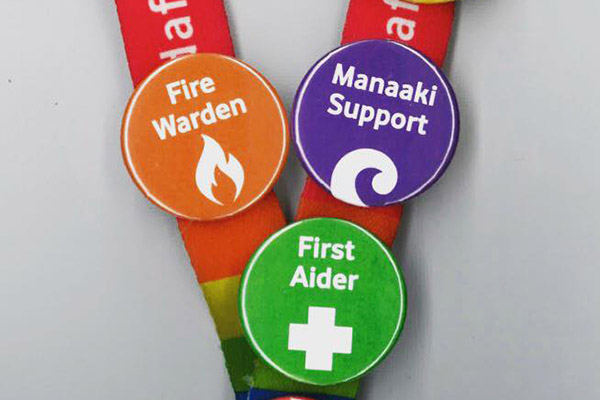 This network, called Manaaki, which means kindness and nurturing, is comprised of 13 volunteers who have been through mental health first aid training. The network was launched in October 2018 during Mental Health Awareness Week, alongside stories and profiles on internal communications platforms.
The Manaaki Support Network has been supported from the very top levels of the organisation, with a promotional video at launch from CEO Jason Paris, to team leaders who support their team members becoming volunteers for the network.
Since implementing the Manaaki Support Network, Vodafone has seen an increased uptake of its Family Violence policy to a level that is, unfortunately, more reflective of societal behaviour. This means that the conversations around these issues are becoming more open, which will hopefully lead to people being able to address the issues in a well-supported manner.
The leaders of this initiative have also looked to promote this model externally. Safety and Wellbeing Manager Max Riley, Lani Evans and Diversity and Inclusion Lead Kirstin Te Wao have promoted it to a number of business leaders, including more than 60 Diversity Works New Zealand members in February and a pan-company working group established by the Human Rights Commission.
The network has also caught the attention of Vodafone internationally, and all Vodafone markets adopted Vodafone New Zealand and Australia's Domestic Violence policy on International Women's Day. There is also potential that this will be followed up by international versions of the Manaaki Support Network.
On average, a network member is approached every day by a colleague. One such employee who accessed paid family violence leave says that it was like Vodafone "wrapping its arms around me," and that this support meant she could take steps which allowed her to keep her job and support herself personally.
"We're delivering on a big kaupapa here - tackling mental health and wellbeing. It was really important to get it right and deliver something meaningful for our people," says Max Riley.