Finalist
---
Engineering and architecture are very male dominated, a situation which cannot effectively be addressed without a concerted effort from senior leaders in these industries.
As the governing bodies of the two professions, Engineering New Zealand, the Institute of Architects (NZIA) and the Association of Consulting Engineers (ACENZ) decided to work towards making that change.
In April 2018, these organisations launched the Diversity Agenda, which asks industry leaders to commit to 20 per cent more women in leadership roles in the architecture and engineering industries by 2021. At the initiative's launch, 45 organisations joined the movement, a number which has more than doubled since.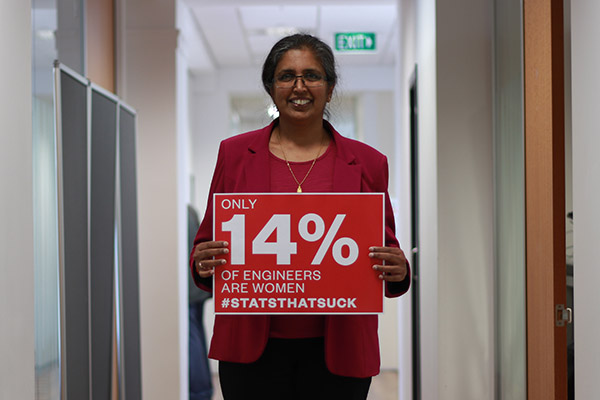 These changes are needed for a number of reasons. Although 50 per cent of graduating architecture classes are women, only 22 per cent of registered architects are women. In engineering, the statistical picture is more dire. Engineering school rolls are only 26 per cent women on average, and fewer than eight per cent make it into senior management roles. Māori and Pasifika people each make up just over two per cent of engineers.
Because these industries are responsible for designing and building the most important infrastructure, it is vital that they are representative of the populations that will make use of that infrastructure.
The Diversity Agenda opened with three campaign strands to galvanise action. The first was the target, 20 per cent more women in leadership roles in the two industries by 2021, and then the tikanga of the Agenda, which involves six clear principles to help businesses develop an approach towards the goal, and, thirdly, a resource hub for businesses and external communication.
Organisations are invited to join at two different levels. Companies can make a financial contribution to the Diversity Agenda and become a Founding Partner. Benefits include being profiled as a supporter, as well as being called on for media comment and invitations to special events. Firms who do not want to make a financial contribution can join as Change Makers, and still access the core parts of the programme.
In its second year, the Diversity Agenda has expanded its goals to encourage broader conversations about inclusion of ethnic minorities and the LGBTQI community, as well as parenting and flexible work. The group is also beginning conversations with Master Builders and the New Zealand Construction Industry Council on how they might implement diversity and inclusion initiatives in their own male-dominated environments.
Each member of the Diversity Agenda commits to an annual survey to measure progress, and the second of these will be completed soon, showing short-term change from the initial results last year.
Andrew Read, Director of Pederson Read, says, "For too long we have said that the skills shortage in our profession is someone else's problem to solve.
"We need to change the face of the profession from older white males to something more diverse and welcoming."