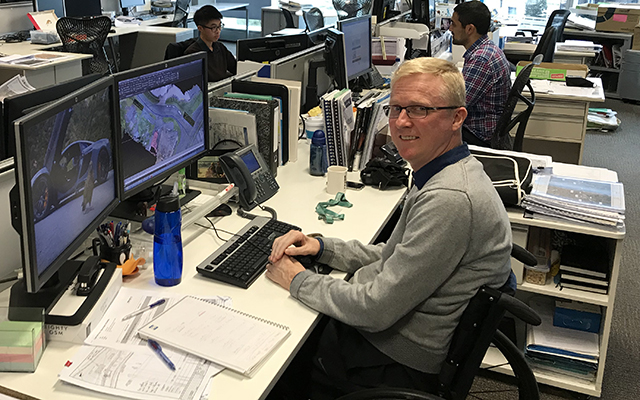 The Ministry of Social Development's Principal Disability Advisor Anne Hawker busts some myths around employing people with disabilities and shares a toolkit that will support employers in the public and private sector to tap into a valuable talent pool.
With an increasing awareness of diversity in our workforce, being inclusive has become the catch cry, but how do we make sure we're inclusive of everyone?
It's all about belonging. Can everyone enjoy morning and afternoon tea? Can they be a part of meetings? What about social activities? Can they do the compulsory health and safety module online? Fill in the annual leave form?
Anecdotally, we hear about the challenge for disabled employees to "belong" – to be part of the workplace in a meaningful way. This is, perhaps, reflected in the statistics, with only half of the 21 percent of disabled people who make up our working age population in New Zealand actually being in paid employment.
We also hear the negative myths from employers that disabled people "are a risk to health and safety", "take too much sick leave", and "cost too much". Busting these myths is easy. What isn't so easy is addressing society's attitude, including the soft bigotry of low expectation, unconscious bias, and deficit-based language, which is a daily experience for some disabled people.
What do disabled people want? The same things as everyone else: to get a job, to stay in the job, and to have meaningful career development.
Employing disabled people is not only being the right thing to do; it's the bright thing to do.
With New Zealand ratifying the United Nations Convention on the Rights of People with Disabilities (UNCRPD), and the New Zealand Disability Strategy (2016 to 2026), it is expected that disabled people will have the same opportunities to be included as valued and contributing citizens – it's the right thing to do.
There's also an economic cost to New Zealand of $11 billion to excluding disabled people from the workplace. We're missing out on the skills and experience of 20 percent of working age New Zealanders. Employing disabled people – it's the bright thing to do.
To be an inclusive workplace, means that policies, processes and practices are in place that means everyone, including disabled people, can be part of the workplace – from the recruitment stage, through to the work environment, opportunities for professional development, and performance policies and processes. Managers recognise the value in a diverse workplace, understand what disabled people can do and develop people to their full potential.
A key part of an inclusive workplace is providing reasonable accommodation, also known as workplace adjustments. Reasonable accommodation creates an environment to meet an employee's specific needs, which allows equal opportunity and enables all employees to do their jobs. Many organisations already do this for parents, people caring for relatives, and people with religious beliefs. For disabled people, reasonable accommodation might be allowing flexible hours, giving instructions in writing as well as verbally, making physical adjustments to access a building.
Supporting you to employ disabled people
To help organisations tap into the skills and experience of disabled people, the Ministry of Social Development with the State Services Commission is delivering an all-of-government programme, led by Anne Hawker, which aims to increase disabled people working in the public sector.
Supporting this work is the Lead Toolkit, which is a practical resource for managers in the public sector and is also relevant for workplaces in the private sector, non-government organisations and wider.
And let's not forget busting those myths
A Deakin University study of the benefits and costs of employing disabled people published in 2002 found that:
Disabled people were absent from work 15 percent less than their colleagues without disabilities.
Employing disabled people was financially cost-neutral or cost-beneficial to the organisation as a whole. Technology has also removed many barriers faced by disabled people, enabling more people to reach their full potential.
Disabled employees averaged one-sixth the recorded occupational health and safety incidents of non-disabled employees. In managing their impairment, disabled people have developed strategies to address health and safety risks.
There are ways to make your workplace more accessible.
When advertising for positions, use a statement like "We welcome enquiries from everyone and value diversity in our workforce".
Increasingly on-line recruitment is being used. Websites, application forms, job descriptions and contracts should all be tested for accessibility.
Job descriptions should not be too specific about how a task is to be completed, for example requiring the employee to have a driver's licence when the task simply requires someone to be able to travel.
When arranging an interview, ensure that the disabled applicant is not disadvantaged by the format of the interview.
It's important that questions relate to the requirements of the job. In particular, avoid any questions you do not ask of a person without a disability.
For further information about the Lead Toolkit programme of work, please contact Anne Hawker.