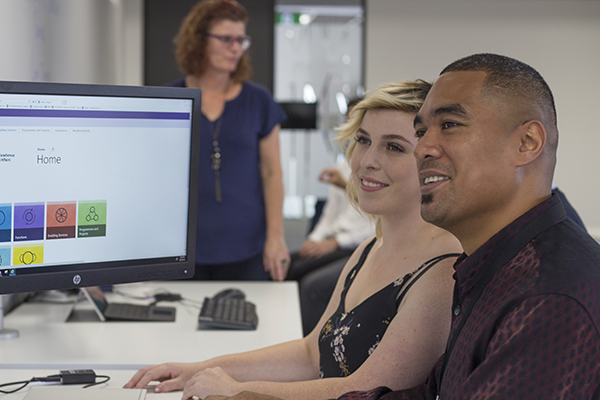 Creating an environment where different generations collaborate in the workplace can greatly increase an organisation's effectiveness and improve wellbeing during our current high-stress times. But if teams don't address misaligned values and expectations around the way people work, it can create angst, impacting productivity and mental health.
Leadership coach Kimberly Sumner says people are often wired to believe everyone thinks like they do and has similar motivations and drivers.
But with different generations participating in our workforce, that's often not the case.
Teams need to set ground rules around potential pain points such as flexibility, autonomy, communication tools and growth and development, especially in a time when working remotely is more common, she says.
Kimberly is facilitating Diversity Works New Zealand's newest online workshop, Leveraging Inter-generational Talent, which provides an understanding of the differences between the generations, their motivations and concerns.
This knowledge can be applied to motivate and engage younger generations, harness wisdom from older generations, and reduce inter-generational angst.
"We need high-trust organisations that allow people to generate effective solutions and be more productive so they can flourish in this new normal," Kimberly says.
This is even more important in an economy that's under pressure post Covid-19. If you are looking to reduce or contain salary costs, or facing talent shortages because it's difficult to get skilled workers from overseas, understanding what motivates the different age groups will help you recruit and retain great talent who can work together to achieve your organisation's goals, she says.
Another challenge is managing the delicate balance between digital competency and human connection. "We need people to be digitally competent, but we also need people who can build relationships," she says.
She also cautions people leaders to guard against ageism in the workplace. "There can be a perception that people over 55 are not digitally competent." But Deloitte research shows that 77 per cent of that age group own a smartphone and use apps. Internet use amongst people aged over 65 increased from 14 per cent in 2000 to 73 per cent in 2019, according to Forbes research.
Creating an environment where the different generations can work together effectively is also important to lessen anxiety and increase wellbeing, Kimberly says.
Younger generations in the workplace are particularly susceptible to these pressures – US research (Cigna 2020) shows nearly eight in 10 Generation Zs and seven in 10 Millennials are lonely, compared with only half of baby boomers. The American Psychiatric Association found in 2018 that Millennials reported the highest levels of anxiety of any generation, and they are the generation least likely to agree that most people can be trusted (Pew Research Center).
Book a place now on the Leveraging Inter-Generational Talent online workshop to learn key strategies and tools that will build trust and higher engagement between all the generations in your workplace as we move into the new normal post Covid-19.