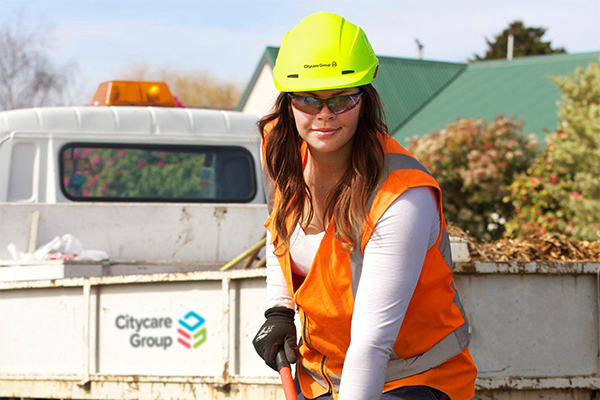 Change is coming to the construction industry, and there is an opportunity for those working in the sector to be a part of that change.
The Construction Diversity Roadmap is a project Diversity Works New Zealand is delivering in partnership with the Construction Sector Accord.
We recognise that attracting, growing and retaining talent in this sector can be a challenge, and we know that for people to bring their best selves to work, they need to feel safe and valued.

To understand what's currently happening in the construction industry, we are undertaking a sector-wide survey. The data from this survey will be used to craft a roadmap leading to a stronger, higher-performing construction sector. This will expand the recruitment talent pool, and open pathways for more women, Māori, Pacific people, youth, and the neurodiverse to enter, progress, and stay in construction careers.

This is important research for the New Zealand construction sector, and everyone's voices are crucial to shaping the future of the industry.
How can you take part?
Everyone working in construction has a part to play in making sector a more diverse and inclusive place to be. Two surveys make up the first step of this research: one for business owners or senior leaders and the other for team members. 
Steps for business owners and senior leaders
Complete the survey for senior leaders in the construction sector – this is designed to provide a top down view of diversity in your organisation.
Construction organisations who completes the survey can go in the draw to win one of two prizes, with the opportunity to select between either a $750 Visa Prezzy gift card or one customised workplace training on Inclusive Leadership from Diversity Works New Zealand valued at $3,800. 
Then, share the team member survey link below with your people and encourage them to take part in this important research.
Steps for team members
Take the anonymous survey for construction sector workers exploring employees' experience in the sector. This will ensure your voice is heard and that the knowledge you have will help to make the construction sector a better place to work.
Everyone who completes the survey can go into the draw to win one of two prizes, either a $750 Visa Prezzy Card or an iPhone SE.
Posters for your workplace
Download our survey posters and put them up around your workplace to encourage your team members or colleagues to take part in this important research.